I am getting better every day.
Thursday, July 17, 2008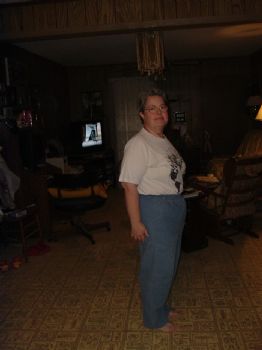 Yesterday I let my father know how much I weigh!
Today I asked my hubby to take my picture!
2 months ago was the first time I let my hubby know how heavy I had become and he has been so supportive of me.
I have taken off 30 pounds and a life-time of "burdens" by being able to tell my weight and have my picture taken!
Thank you SparkPeople for helping me to unchain myself.