Tough Love Working?
Thursday, July 17, 2008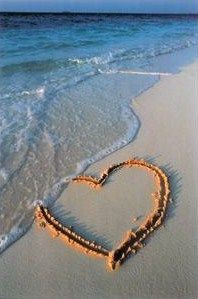 Wow- we seem to be on somewhat of a roll here! Hubby has consistently done at least 30 min. of walking w/me & the dogs for a week! *yippee
Admittedly I'm not getting my miles in because he's just not able to keep up (w/me or anybody else but poor Blue Bassett), but he's moving now-Fingers crossed that this will continue!
I've also gotten a neighbor to start joining me too. She could probably do more miles, but due to her little boy & all of my Hounds & Hubby too of course- we are moderately making head way! Now on to the rest of the neighborhood!
Didn't get my miles in this AM either, poor Rebel was starting to pick up his leash & walk his own self home it was so hot! I ran across one of my neighborhoods children attempting to 'force' a lawn mower across the yard in this heat! Seems Daddy didn't know you can adjust a lawn mowers height! (Men!- seems they never 'read' directions!) And this lawn has some amazingly thick bermuda. So being nosy helpful lady I tried to fix it for him, before he got heat stroke- poor little guy couldn't have been more than 12? And he definitely was not dressed for the heat either!
Before it was over- another lady neighbor asked if 'I' needed help! The darn adjustment handles hadn't been moved since the guy bought it- obviously more strength training is needed on my part. *lol
I ended up 'borrowing' WD40 (the all around Miracle of the New World- besides Duct Tape that is!*lol) And after my ending up looking like I needed a towel & Rebel starting to moan (he hasn't learned to howl yet. Thank goodness!) Because there isn't a bit of shade for a mile! I surrendered to just getting the darn mower off the ground, so that the self-propel (which nobody knew it had!) would do the work for him. If it hasn't burned up by now.*sigh Then the poor little guy couldn't get it to stay running so Yeah! I had to get the darn gas cap off & show him where the gas goes- No I didn't fill it up for him*sigh The little guy seemed so nervous about a 'drenched' white lady & big dog being in his yard I figured he'd be better off to figure it out for himself.
It amazes me what parents 'assume' a child knows & is capable of on their own. I mean obviously his parents didn't have any mechanical knowledge of lawn mower maintenance! And there wasn't an adult in sight- & the little guy seemed so worried about the grass not cutting the 'same'- makes me wonder if Dad had a ruler he brought out when the poor kid was done or something.
In defeat from the heat- Rebel & I actually jogged home to get to the house ASAP! Till the next neighborhood rounds this PM-