Cause it was my Birthday...THAT'S WHY!
Wednesday, July 16, 2008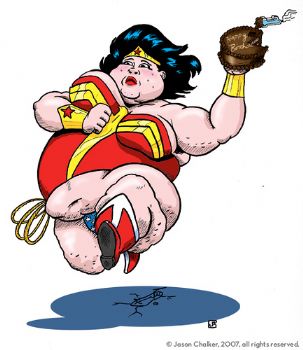 July 13th, a date that will live in infamy! My Birthday, my BIG FAT Birthday! Why did I do it? Cause it was my BirthdayÖ.thatís why! But what was my excuse for the several dayís pre-birthday and post-birthday? Donít ask me! I have no idea! Yes that is the size of my butt! Stop judging me! I wanted my cake! I wanted to eat my cake too! And I did, so there! I not only ate cake and cake and more cake but there were friends taking me out to breakfast, lunch and dinner. It started Thursday night and didnít end until today at noon. At least I think itís ended, I hope it has ended. What have I learned? Not much, but I do have a question to ask. If you eat a 2 pound box of chocolate why do you gain 5 pounds?!?!?