Time 4 Tough Love!
Friday, July 11, 2008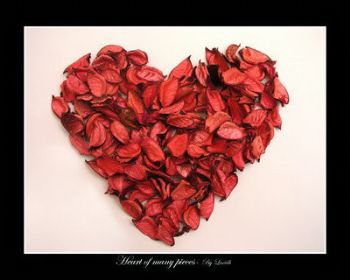 Well, I'm finally back down on the scale to my 117 lb. weight prior to my surgery of March this year! Hallelujah! I've been so over whelmed by my health, family & husband- that I've just been running on auto pilot I think!
My mind & body just can't cope anymore. I've given up & really upset my hubby by NOT just saying 'yes, dear'!
My running on 3-4 hrs of sleep a day has just got to stop! My hubby is going to have to finish growing up & start managing his own job & life! No more being his living Alarm Clock- I'll manage his lunches only if he's sincere in trying to manage his weight too! No more cooking his Diner at 9 PM & waiting to eat with him! My IBS just cannot handle it & he knows it. That's why I'm up till Midnight- waiting for it to be safe to go to bed!
I'm declaring a mutiny! I've let the guilt of my lack of being able to work & add substantial income-all these years drive me to be his 'Stepford Wife'! And with the wear & tear of recovering from surgery & getting Dr.'s to listen to my many health issues, since hubby refuses to help me with that either! I have got to get more rest & focus on what is important for me! Surely, if our marriage has survived all the other trauma's & disaster's I've been through- I can finally expect a little compassion & consideration now??
So 'tough love' is going into play here- hubby will have to start making this a 'couple's' commitment to Living a Healthier & Happier Life! We're getting too old & time's too short for only one of us to do all the carrying! Yesterday & this AM was just the last straw! My body just cannot sustain this kind of demands right now & he really shouldn't expect me to either!
You'll take note of the User Name Change? I got it from one of my Team's & I'm using it! I have to be considered somewhat of a 'Pro' to have gotten this far for so long? *lol I've also altered some of my Goals too! I'm trying to be more realistic & accepting of my limitations! So wish me Luck! on my Tough Love Commitment!