Made My Water Challenge Today!
Monday, July 07, 2008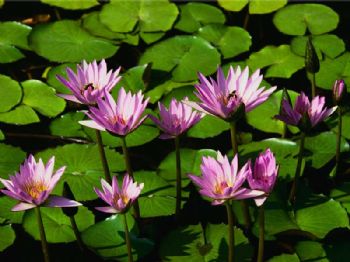 Got an early morning start and my thirst crave helped me out a lot, some-how during the day I became more rebellious against drinking water. It was steaming hot and you would think I'd been more thirsty mid day for the water. However, I was craving popsicles, cold fruit juices anything except the water. Today, I missed out on my 1 mile walk and I'm feeling quite sluggish and on a "slow" mode.
Even when I attempt to do my "cardios" I'm doing bit by bit lasting only a few minutes. I really need a picker upper...to get back in the "energy mode"!
~~~~~~~~~~~~~~~~
Check in with dd on her water challenge and she says she hasn't had 8 glasses to day...ok---I'm praying tommorrow will be a better day for us.