Monday, July 07, 2008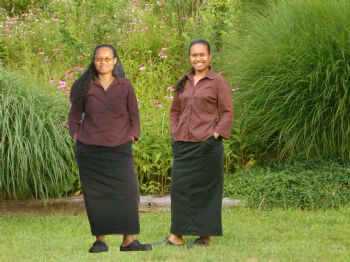 This is for GTF, MizzMel, Sexy and SRENEE....
They thought it would be nice to do a side by side. I don't think this is quite what they had in mind.... so the side by side I originally did is on my sparkpage. But I did this one for fun.
The me on the left was from May of 07. The me on the right was taken on Saturday (July 5th). Does it look like much of a difference? I tell you, wearing those clothes feels different!
Hope you all are making progress. I'm gaining weight with each passing day... LOL... but the good thing is my clothes still fit loosely. I don't know if it's water, muscle or fecal matter (LOL, was that TMI?).... My goal is 145 or bust. LOL
Just remember, "Yes you can!!!"