Recommendations for Avoiding Summer & Holiday Weight Gain.
Sunday, July 06, 2008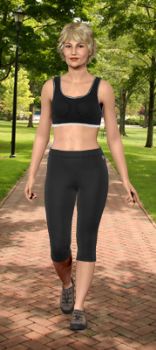 I figured we could all use this refresher on what to avoid for the Summer to prevent weight gain:(
I can't believe I've let myself gain 5 lbs. since joining Sparks! So I'm cutting back on Teams I've joined & socializing for long periods on the PC. (Yeah, its hard to tear myself away from all the info & friends!)
Getting back to my strength & yoga more faithfully & keeping the water intake up. And trying to up that sweat factor when doing my Cardio. So cheers, & review what you may be missing to get where your goals are.
* Oh yeah, gonna get those abs back!!!
exercise.about.com/od/we
ightloss/a/4thofjuly.htm
www.everydayhealth.com/p
ublicsite/ShowArticle.aspx
?IsP=news/617/news617094.x
ml&dp=2008/07/02&q1=&cen=&
xid=nl_EverydayHealthWomen
sHealth_20080704
www.sparkpeople.com/reso
urce/fitness_articles.asp?
id=723
And Wow! don't we just 'love' being a Woman? This list is enough to make you wish you weren't
www.webmd.com/diet/featu
res/5-surprising-reasons-y
ou-are-gaining-weight?ecd=
wnl_men_070808