Thursday, July 03, 2008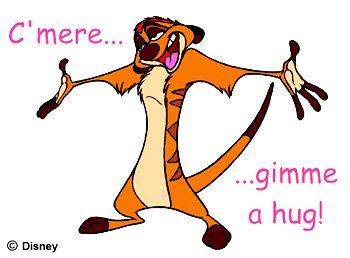 What am I feeling today It's a bag of mixed emotions really But better than yesterday I'll say Over all it was a good day but because everything seems to be piling up on me I was getting agitated and frustrated. I absolutely hate it when I get behind on ANYTHING and ladies I know most of you should understand this when the kitchen is untidy you feel like the rest of the house is in disaster too! And you just get things under control and it starts all over again! That was my day yesterday! UNTIL.........................
.....Dh came home and was standing in the kitchen with his hands behind his back!? He says to me "Woman of my dreams, come here and close your eyes."
And when I opened them again he was standing there with the hugest bouquet of wild shasta daisies! He'd picked them along side the highway on his way home Yes roots and all! What do you do!? But love 'em!