Thursday, July 03, 2008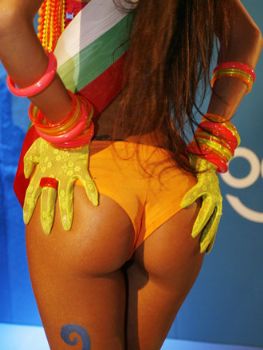 I received an article from Spark People today that said we should post visual cues of our goals so that our minds subconsciously work on them. What do you think if I post this on my desktop does that create a hostile workplace?
The picture is Kristina Dimitrova who won the worlds best backside competition (Who knew they even had one). My MYR is simply to have a great looking backside for a Hawaii. I think I look pretty good in a bikini as long as I don't walk away. Too much junk in the trunk!! My goal is to look good coming and going ...... so I've got a little work to do.