That Nasty Hill......
Friday, June 27, 2008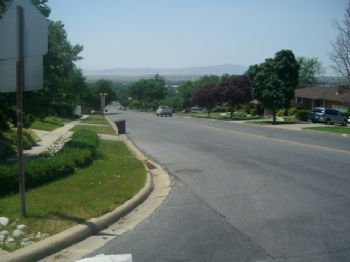 So I did my fist hill workout yesterday.... it was pretty brutal, i took a picture of the hill, this is from the top. It was a 528 ft ascent. (I don't know if the pics do the hill justice, but oh, well).
The run was a total of 2.4 miles and took me 30:13