Thursday, June 26, 2008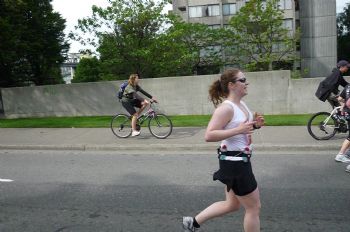 I'm trying to get back on track, but it seems that it's going to take a few days to iron out all the bumps and get back to smooth sailing. I've "gotten rid of" the chocolate cake, the evil M&M's, and most of the other tempting not-so-great food in my home and office. I'm just about ready to get back to being active, I think, so I'm going to go for a nice easy light run after work today. Maybe 1:1 walk/run intervals. Just get out there and wake everything up. I've been feeling really tired the last day or two, hopefully being active again will fix that! I'm sleeping 8 hours a night, and more just after the race, so it shouldn't be that.
I didn't make my calorie range yesterday, but I did the day before... eventually I'll get it every day. I'm working on today, trying hard!
Anyway. This was just a quick message because my lunch break is over and I need to get back to work!