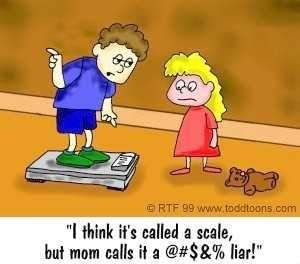 Reading the paper this week I read an article about "binge drinking", it seems our illustrious government has decreed that 4 standard drinks constitutes "binge drinking". It's official then 90% of Australia are "binge drinkers" and all because somebody with too much time on their hands has decided to lower the bar.
The same is happening with the "obesity epidemic". Good grief it sounds like a germ that you can get. Also in the paper were pictures of football players (six packs and rippling muscles) and according to the BMI they were "obese" Now don't get me wrong, I'm well aware that I need to lose weight and svelte is what I'm not but I detest the term "obese"
We have senators saying they are going to have to do something about the obese. Yeah like what? Stick us in the stocks, refuse us food that some sticky nose decides is not healthy, or maybe stick us in a compound behind a wall so we don't upset the sensibilities of the "normal" people. Who the hell do they think they are? I pay taxes and am a carer for 3 people (who I might say are what these people claim to be the correct size) and am the only healthy one in the family at the moment.
When I take my family members to hospital, I'm amazed at all the "normal" people in there getting treatment, I have never been in hospital and had to use an inhaler only after a particularly bad case of the 'flu. I am sick and tired of being labelled a drain on the health system because of my weight,
To all the politicians and wastes of skin out there, a pox on all your houses!!!
Geez, you reckon I'm pissed??
I'd just like to be able to eat normal food and not have to live on a lettuce leaf and a slice of tomato. If I stuffed my face with cakes and chocolate etc all day I could understand why I'm not losing weight, but as it stands at the moment, my family eat what they like and I put on the weight for them.
Not impressed.
So after venting more than Mt St Helens I'd just like to tell all those interfering government numnuts to find something better to do, you know, like fixing the public transport or the public hospital system so that everyone is covered, do the job you are paid to do and stop stuffing around with rubbish that is none of your business.
Thanks to anyone who actually read this, I feel better already just by posting it.
Hope someone can see the funny side of this, I can to a degree.
Cheers
Juleen