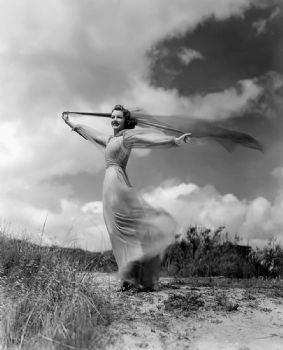 Oh, boy - I haven't been HORRIBLE but I did eat almost a whole bag of peanut m&m's in two days. I just had to write this! I don't know what happened, but the flood gates just opened and I kept letting things in my mouth that I know I shouldn't. I had no self control. I would eat some sun chips and then some m&ms (larger bag folks!) and just keep at it WHILE cooking dinner. At dinner time I would eat only half of the good stuff.
I just had to get this guilt off of me. I know from my past battle with bulimia that the 'secret' keeps the guilt & obsession present within. This way I am getting it out and exposing it, so it has no more life.
I felt miserable I must say. I think it is the inability to say no to something that I ultimately feel is dragging my health down the river. I don't like the way I feel at all and I feel I am at a critical point - one where my health could plummet and I will forced to take prescription medicine which I really, REALLY don't want to have to do. I don't want to be another American statistic in this. They recently stated that over half of Americans are on some form of medicine. That is truly just sick! I am happy we have it for when we need it, but it has become a crutch to lean on. My mother has been on meds forever and she always is suggesting I get this and that, and she doesn't understand I don't want to start it all if I can help it. I want to join forces with my body to aid in the repair and maintenance of my body. I have tons of knowledge to apply where veggies, fruits, grains, etc can give my body all it needs to shape up and most importantly BE healthy. I know that it is God's food and fresh air and movement that will help ship shape my body. It is applying the tools.
It's like giving tools & supplies to someone to help them build the house they want, and they just sit on the rock complaining that the winter is coming and they don't know what they are going to do.
It is survival and it is intense AND when faced with obstacles like this I must go the distance because my body has gone the distance for me time & time again.
I want to be done with mindless eating , shady breathing, and excuses as why not to give my body the movement it requires to sustain itself.
I want to give this body a fighting chance to deal with the beginning effects of aging and have a blessed life recognizing that this body is beautiful and is the house to my soul. The cottage of my heart....
I wrote this recently....
The Rose is My Body
The Breeze is My Breathe
The Honey Bee My Soul
Namaste
I am complete.
Indeed! Writing this has given me further insight into the love I have for myself that I shelve from time to time. I have become more self conscience that ever at my weight gain and being around others in public. My body has changed so much and I feel where the extra weight is causing new problems and such. I don't feel pretty like I use to. However, it is my fault. Ultimately, I write this knowing it is my doing. Furthermore, I can undo it all by changing my habits and creating a new love to flow through my body - into my veins, to be born in new cells ~ to rid myself of all the pain and misery that I am somehow holding on to. Perhaps, it is resentments and such also. Since becoming a mother I have given up so much of who I once was. I have watched that part of me die and knowing that a new me would emerge - but not certain what would be coming.
It is complex but I feel it need not have to be.
It is simple also
Deep down my soul says yes!! Be at peace - and it is my ego that struggles the most and causes most of this havoc within.
I shall listen and live with my soul, and have compassion for my body.
xo