God's Promise-
Thursday, June 05, 2008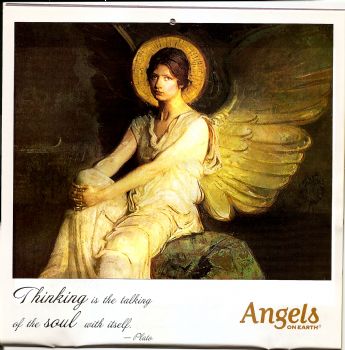 I keep saying this over & over in my head, so I'll share it with you all.
"God didn't promise days without pain, laughter without sorrow or sun without rain.
But God did promise strength for the day, comfort for the tears & a light for the way.
And for all who believe in His kingdom above, He answers their faith with everlasting love..." unknown author
I've been counting on this promise for most of my Life. And especially since the last 2 yrs.
With all my recent surgeries & tests I have to believe & have faith. Yesterday, my Endocrinologist talked with me regarding my Abnormal Mammogram & my thyroid surgery issues. He believes I should go ahead with my Breast Biopsy. Lower my Synthroid, again. Continue to push through exercise, at least 30 min. Focusing on Strength Training. Get another Blood Glucose Test done...it just NEVER seems to stop! Oh, & get more sleep. *sigh*
I'll keep all of you informed as to what & when my next steps are. I hope that this prayer touches someone else in need too. Ttyl!