I changed my ticker today
Wednesday, June 04, 2008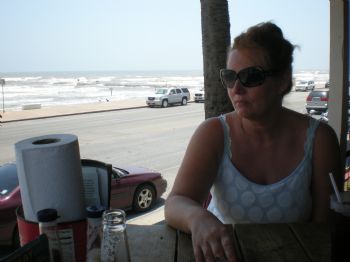 Something clicked inside of me this morning. You Can Do It.
For some reason, I had the "real" goal of 155 lbs inside my head but on my ticker I could only put 160 lbs. I think I didn't really believe I could do it so why bother putting my real goal down. Easy enough to let yourself fail when you won't admit what you are really looking for.
This morning, I was posting to my rv enthusiasts team and I saw my ticker. I realized that I was more than half way, barely, to both my fake goal and my real goal. I have made a fairly easy transition to eating better. I have overcome some exercising obstacles due to health issues and just keep plugging away. I have this fantastic support team with my gals in rv enthusiasts, my wonderful DH and other friends and family. I have a great tool in SparkPeople.
I did a little thinking and figured out I have no reason to be scared anymore. I am going to reach my goal weight of 155 lbs. I am going to be healthier. I am going to continue to make positive choices in my life. It is ok if I fall down now and again because I will get up, if not by myself, with the help of all around me.