Wednesday, May 21, 2008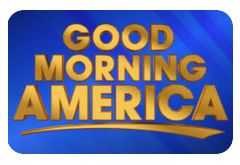 See her in separate interviews on "Inside Edition" & "Extra" Thursday evening
SparkPeople member Nichole Jones (
NichJones
) will appear on ABC's "Good Morning America" Thursday, May 22, at about 8:30 a.m. Eastern Time. We hope that her fellow SparkPeople members will tune in, tell their friends and support Nichole as she shares her amazing weight loss story and Spreads the Spark to millions of viewers nationwide. If you can't watch it live, don't forget to set your VCR or DVR to record it.
Over the last three years Nichole has transformed herself from a 240-pound mother of three to a svelte 135-pound fitness & figure competitor. But she wasn't alone on her journey; she found support and motivation from many SparkPeople members throughout the years. After reaching her weight loss and fitness goals, Nichole has remained an active "SparkPeople Motivator," providing inspiration and encouragement to other SparkPeople members just like you.
Nichole will also be appearing on two entertainment shows that air at different times around the country, so be sure to check out when
Inside Edition
(
local listings
) and
Extra
(
local listings
) air in your area.
Please leave a comment below to wish Nichole well as she prepares to head off to NYC and her whirlwind of television interviews!
Don't forget to tune-in to "GMA" Thursday at 8:30 a.m. to see Nichole's success firsthand!