Twinkle, twinkle, little star...am I a star???
Sunday, May 18, 2008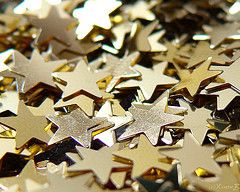 I am finally believing that I am looking better. I feel so good, the best I have ever felt in my life. I am down to 123 (average) and stronger that ever.....My body is lean and mean (for me at least). I feel like a star. I feel so good that I have taken the time to do good for myself and it shows. I only hope that i am not done yet. I want to prove to myself that I can get under 120......the amount of cardio and strength that i am doing should continue to help me build lean muscle that burns fat all day!
Looking forward to family events this summer to show off my progress!!!