Not going to obsess this week....or at least try REALLY hard not to!
Monday, May 12, 2008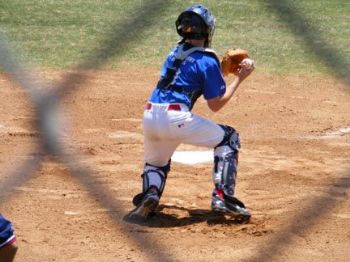 Had a nice Mother's Day....went out to eat at Red Lobster. All things considered, I think I did very well, as opposed to times past. Ate about half or less of my meal, had 1 1/2 of the DELICIOUS Cheddar Bay biscuits (when before I could readily consume 3-4!). Did have dessert...the Warm Lava Chocolate Chip Cookie with Ice Cream....again, had about 1/2 or a little more of that. Tried to track the calories as best I could. I had allowed for a large calorie day, so really didn't do too bad. Didn't really want much for dinner, so just had some Cream of Rice hot cereal. I also made sure to get all my water plus some in before I went to bed...as a result, I was up several times going to the restroom! LOL!
Back on track today...having a lower calorie day to adjust from yesterday. Tummy feeling better...hopefully IBS is settled back down. Had a salad at Red Lobster and it didn't bother me, so will try to add some green beans back into my diet this week.
Didn't work out at all yesterday...took the day off for Mother's Day! My son has a baseball game tonight, but I may be able to get in an hour on the treadmill after work and before he gets home (he's a freshman in highschool), if not, will have to hit it harder tomorrow night! (That's my guy above!)