Wednesday, May 07, 2008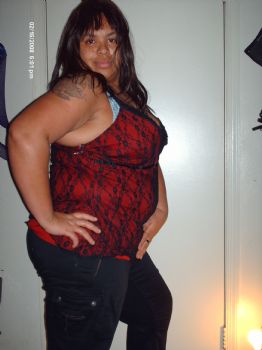 as i sit in front of my comp. i come to realize that my friends and family truely dont understand the pain i feel both physically as well as emotionally. alot of people see a larger size woman and assume that they have always been large. and that isnt the case for me. i was slim all mylife. not twiggy. but fit and tight. but then i had a severe high risk pregnancy that i put on 100 pounds. and it kills me. that i am this big. men no longer find me attractive at all, people look at you funny even if you order a happy meal for your child. like you are gonna go eat it yourself and let your kid starve. and some just bluntly decide that askin if your pregnant each time they see you. is being polite. well its note.
it hurts. and it makes it hard to be me.
i hurt so much.