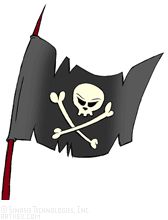 ILLNESS: this is what made me gain the most weight.
What a good reason...
Or is it really? One of the frustration of this situation was the fact that most of the people I knew, who got ill, LOST weight, not GAINED it!
Since January 2006, I am taking CORTISONE. For those of you, who don't know about this medication, it usually makes your face swell, inflated like a BIG Balloon... And it made me crave like crazy for SWEETS! (It's a common thing among cortisone "users"). My doctor told me it saved my life, and I know he was right. But after taking it for so long, it was making me so sick (it does have a very long list of side effects), we are now TRYING a new medication called CELLCEPT. Pretty impressive side effects though: shortness of breath, dizzy spells, palpitations, numbness - for almost all the left side of my body sometimes! But they should all be temporary, since my body should get use to this new chemical in a couple or more months from now, so my doctor says.
But I guess what I am really trying to say here, is that, whatever the medical condition we might have to put up with, we should not worsen our situation by beating ourselves up, right? So why do I jump on a chocolate bar or a big bowl of ice cream whenever I am having a hard day?
What my Best friend would probably tell me is: now is a good time for taking real good care of yourself, with the Best of what Life has to offer. And I know now that those Best things are: fresh air, water, fruits and veggies, playing with my son, laughing with my husband, talking with my friends, walking and having fun with exercise and activities.
And I'd like you to meet my Best friend now: it's Me!!!
So thank you for reading this, I feel so much better already!
Be careful though, as you should take a step back: 'cause this message will auto-destruct in 5, 4, 3, 2... ;-)