just when I thought I wouldn't blog..
Saturday, May 03, 2008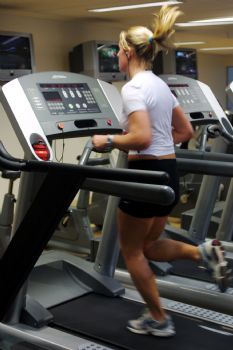 So now that I have so much going on I feel like keeping some notes here and there, and find it helps to keep me on track if I spread my thoughts around me.
I had added strength and weight training recently, but just yesterday learned all the equipment at my gym to tone and strengthen my muscles. I feel really good about it and having a great time working out!
I also joined the Boot Camp Challenge because I thought it would be awesome to put myself to the test! And I am eager for the payoff :9
I have added a couple favorite articles and am loving SP !