Water
Thursday, May 01, 2008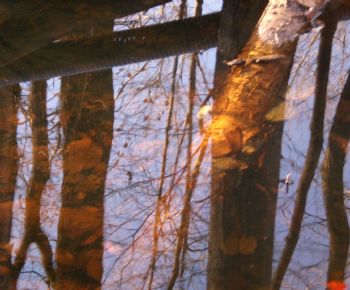 Last weekend I attended a green expo and heard two powerful speakers taking about water. Here in the Northeast, we take water for granted as, for the moment, its relatively abundant. We dump gallons of potable water onto our lawns and don't think twice. The Second speaker, Ted Danson, spoke about the drought in Georgia and how the Colorado River hasn't made it to the ocean in years. The first speaker was Dr. Sylvia Earle, the oceanographer from Jaques Cousteau's time, who has been exploring the ocean deep her whole life.
She explained how our overfishing has threatened our grand children's fish supply. The Tuna popuation is only about 2% of what it was in the 70's. And that's true for just about every major large fish species. Ted noted that you can't eat it anyway because it has high mercury levels.
Her point that struck home is that by eating ocean fish, we are actually eating wildife. What if hunters were allowed to scrape a net 35 miles long across the african savannah, capturing everthing in its path, mothers nursing, lions along with zebras, all of the brush and leaving nothing but rubble. We would all be shocked, but that is what we are doing every day with bottom trauling. Destroying coral reefs that have taken hundreds of years to develop. We are not aware of it because, we don't see it, yet our small planet is 2/3 water.
Thank god I decided to become a vegetarian, I for one, will never eat fish again. The event also inspired me to join up with my local waterkeepers and I hope to get some exercise this summer, cleaning up our local rivers and estuaries that are so important in keeping the oceans healthy. I also joined Ted Danson's group, Oceana and have pledged to write a congressman a hand-written note at least once a week.