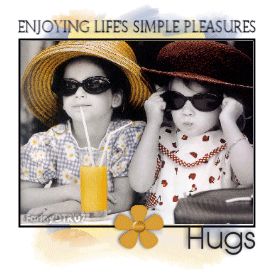 I had a busy week and didn't get my Earth Day blog done earlier, but this procrastination has allowed me to ponder a while as to what I do and what I can do for the earth.
I LOVE going out for walks in the woods. I hate it when I see trash all over the place. I always wonder "they had a way to carry that trash in, why don't they carry it out"? My daughter and I are starting little trash walks. We will go for a small walk and pick up some trash along the way.
We have the new light bulbs in our house (can't remember what they are called)
I hang my clothes on the line all summer.
I try to plan my trips into town to do all my errands in one trip.
I take short cool showers. (I am usually trying to cool off after my workout)
I wash and rinse my clothes in cold water.
Things we plan to do
Outside wood burner
Windmill power (my DH is WAY into this, he thinks it is soooooo cool)
Take a coffee cup to work and use that instead of styrofoam.
Take a water bottle to work and use it.
leave the AC off as much as possible this year.
I would love to find a friend to ride share into work with me, but no one wants to work out before work... grrrr...