I need to find my motivation...
Monday, April 21, 2008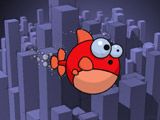 Well actually I need to find more than my motivation. I need to find some $$ too. Money has been really tight since my emergency surgery on March 11th then add in being off work for 10 more days plus the hotel stays and all the costs associated with my medical testing... UGH!!! We have been living off of what is in the cupboards and in the freezer for well over a month now and things are getting really really bare. Hopefully there is a little left over from payday tomorrow to do a little grocery shopping. Needless to say the foods we have been eating aren't the best for us nor have they been low calorie by any means. Plus a lot of the stuff is upseting my digestive system to add insult to injury so to speak.
Speaking of digestive problems it looks like I am going to end up back down at National Jewish Hospital in Denver for my GI work up since we can't find a DR up here that can or will do it. I am having more and more GI problems by the day it seems part of which I am pretty sure is my body having a hard time adjusting to life without a gall bladder. Add in the food issues I had before this all started and well it is pretty much a disaster...
We still haven't gotten the bill from the hospital for my surgery let alone the bill from my allergy and asthma testing... I am just at the end of my rope with trying to figure out how to make ends meet as it is how we will handle those expenses I just don't know. I know that the stress isn't helping with the weight loss either, but how to lessen the stress right now seems impossible.
I feel terrible that I am back up over 200 pounds, and not just by a little bit but by 7.2 lbs. I know that I will get back down there and to my goal eventually... I just don't know when that eventually will be right now...