Sunday, April 20, 2008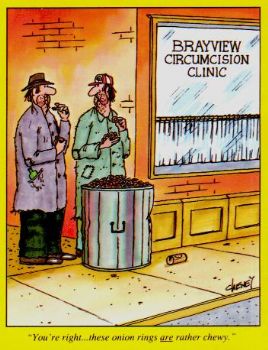 No difference this week, surprise, surprise, surprise.
My brothers birthday today, 49 years old. I did a big sponge covered with cream, passion fruit and mangoes.. I'm sure I put on 5 pounds just looking at the thing. Meanwhile he announces that he has lost a couple of pounds eating the same as me.
There is an Aussie saying "May your chooks (chickens) turn into emus and kick your dunny (toilet) down" I reckon he deserves chooks the size of hippos!!
I've worn myself out fixing up the garden ready for winter veggies, shearing the one goat we have (not an easy job when she wont stay still), cleaning up the collected crap around the place and still I don't lose weight. Not fair I say.
I showed my brother the cartoon included this week today, he just about gagged with the idea, I just about peed my pants at his reaction and at the funny.


I hope somewhere out there someone lost some pounds, come to think of that's probably where mine went!
Cheers
Juleen