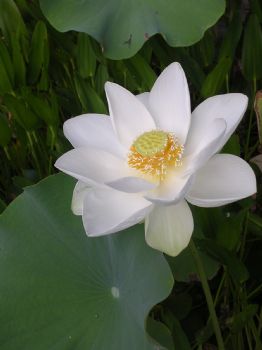 This morning I went to a friend's blog and read about how she is recognising and dealing with the emotional aspects of the journey we are all on, and it got me to thinking.
I realize that I have been dealing with several issues...age and weight.
I sometimes feel that I have two emotional sides. One is the side that is proud of making it to this place in my life:
1) Almost 50 and still going strong
2) More independent and resourceful than ever.
3) Incredibly close and loving relationship with my husband.
4) Kids grown and doing well in their different paths.
5) Business owner with a second company that showed a profit from day one.
Her blog also made me realize that I am dealing with other issues that I tend to stuff down inside of me:
1) I am no longer the young girl that looks great in little sun dresses and I must watch what I wear in order not to look like that dreaded older woman trying to wear her daughter's clothes.
2) After 3 children and nursing for years, my stomach and breasts will never again look as they did when I was in my twenties.
3) And shock of all shocks, I look in the mirror and see an older woman! Grin. It seems, at times, that the person inside does not match the person outside.
So, where do I go from here?
I will continue to grow and embrace myself for who and what I am. I will try to realize that each age brings a new beauty, a graceful confident beauty.
We buy roses to watch them start from little buds to soon open up and reach full bloom with an incredible aroma.
As older women, we are opening up and exuding an intoxicating fragrance.