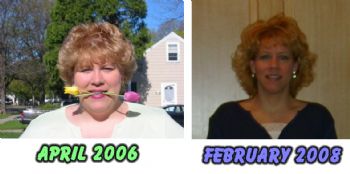 This is the fourth installment of 100 Ways Wednesdays. I'm in the process of listing 100 ways my life has been changed by weight loss. I will have a new list of 10 every week until I reach one hundred.
I'm encouraging people to list their own 100 ways. It could be 100 ways your life is better because of being a parent. Or, 100 ways your life is better because of your education.
On with my list.
41 ♣ I can cross my legs and feel quite comfortable that way.
42 ♣ Tying my shoes no longer requires me to hold my breath while I struggle to get down there.
43 ♣ Shaving my legs takes two minutes instead of 10 because they are much smaller.
44 ♣ I can fit in my bathtub.
45 ♣ Saying "no" is now in my vocabulary.
46 ♣ Eating healthy is a way of life. I'm sad about all the fake food I fed my family.
47 ♣ I am able to use leftovers, making them into completely different meals because I'm not too lazy.
48 ♣ Keeping up with other people's pace doesn't leave me wheezing and gasping for breath.
49 ♣ For the first time in my life, I feel like I am destined for great things.
50 ♣ Being "normal" is becoming a reality. I don't immediately let my size deter me from doing something.
(click to enlarge)
Please let me know if you have started your own list so that I can link and visit you.