Thursday, April 10, 2008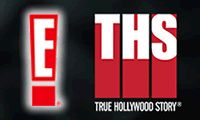 A few months ago you were watching a two hour special on E! TV called
True Hollywood Story Investigates: Diet Fads
, at the end of that program you
heard from two SparkPeople members
as they described their experiences with SparkPeople.com. Their efforts helped spread the word about SparkPeople to thousands of people just like you.
Now it's your turn to help
Spread the Spark
; we're asking all of the members that joined because of the E! special to leave a "thank you" for the producers of the Diet Fads show for helping you find SparkPeople.com. Let them know how the show and SparkPeople.com have influenced your life (have you lost weight, gotten healthier, changed your perspective on dieting?) Be sure to mention that you learned about SparkPeople from the Diet Fads Show.
Leave a comment on this blog to help out.