Spring is time to start again!
Sunday, March 30, 2008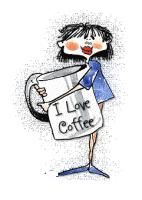 Spring is on the way and I am ready and waiting!!!! I am writing down 10 "Spring Cleaning" quests for my life
1. Finish a half marathon
2. Set up a new fitness goal.
3. Get back to 5 fruits or veggies a day!!!
4. Start losing again.
5. Spend more "mom and me" time with my daughter.
6. Eat at home 3-4x's a week.
7. Manage my checkbook better.
8. Spend more times with my friends.
9. Have at least one (extended) family meal a month
10. Remember to enjoy myself and have fun with friends, myself and family
These are just 10 things that I need to remember to do and work on. Life gets so busy and hectic that I often get lost in the hustle and bustle of everyday life. You know, thinking that as soon as I get ..... done. I will do things different. Well one thing leads to another and I forget to do the things that are fun. I want to have a fun Spring!