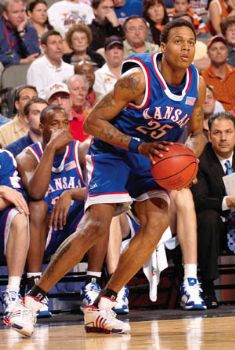 It's the beginning of March madness...college basketball goes crazy as 64 teams battle it out to determine who's the best team in the country. In many games, the teams are very closely matched in speed and skill. The game is not won by wide margins, and you don't know who's going to win til the final buzzer blows.
In most of those games, the team that wins is the team that stays toughest, that doesn't give up when it looks like the odds are stacked against them.
There are lessons for us in our weight loss journey from the attitudes of those teams.
1. It's not over til it's over. Just because you feel you've lost ground today in your fight against weight doesn't mean you've lost the battle. It just means you got behind. You have to re-commit yourself and stay in the game in order to be victorious. Every bit of energy you give to achieving your goals is important, and you CAN win the battle if you stick it out.
2. How you manage your time is critical. Basketball coaches know they have to use their time wisely if they're not going to run out of time to win, especially in a tough game. To win your battle against weight, time management is also critical. You need time to exercise, time to plan and prepare healthy, calorie-wise meals. If you misuse your time, you won't have the time to get that exercise in or plan/prepare those meals, and you'll end up making bad choices that will have a negative impact on achieving your goals.
3. When you feel you're losing the battle, take a time-out. When the opposing team gets 'hot' and starts picking up points, a coach often calls a time-out..it's a chance to regroup and try to get back on top of the situation, rather than letting it spiral out of control. There are times we need that too. Sometimes we just need to STOP, take a bit of a time out to evaluate what's not working...WHY it's not working...and figure out how to get control of the situation. Otherwise we often allow the situation to spiral out of control, and feel more and more defeated. Get control of the situation, don't let it control you.
Stay tough..stay focused...you CAN win this battle!
Dan