Saturday, March 15, 2008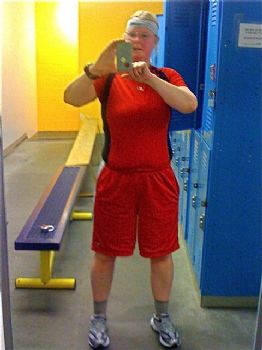 I am happy to be running. I ran 2.5 miles today. It is all flat in the indoor track. I plan to move outside soon and get on to the hills. I took pictures of me in the mirror at the gym today. I know it isn't great but it is better. In my Photo Gallery are some pictures of me where I started. I got a new shirt for working out with a mesh back and sides in this picture. It is sin tight now, hope to make it loose soon!
I did 2.5 miles running, 65 minutes on the elliptical trainer, and 10 minutes on the bike along with streches. The bike is to start to get the leg muscles thiking bike, high spin not much resistance yet.