chuggin' right along!
Sunday, March 09, 2008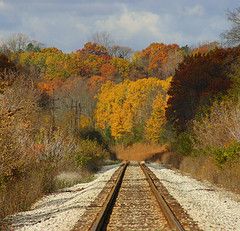 Seem to be moving along like a steady train through the countryside. I am so pleased with my progress so far! I never realized what a difference it makes when one puts the right foods into your mouth! I never in a million years would have thought that I was eating wrong or too much! I am so happy I stumbled along SP to get me on the right "track" to success. I really think with this much hard work and determination, I might actually make it to my goal weight! I cannot wait to be the small petite woman I should be!!! Thank you SP and thank you God for giving me the will power to succeed!