For My 80's Music Lover's Team
Tuesday, March 04, 2008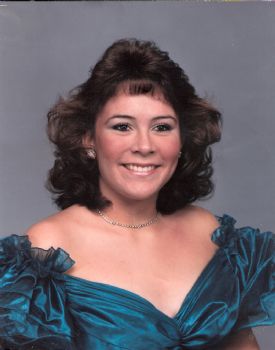 "I'm lovin' the 80s ~ Week 1 of March!!"
Holy crap...I cannot believe I am actually posting this. Can you feel the breeze coming off those 80's Aquanet hair wings...sheesh. This was me in my prom getup circa 1986...man...kids these days are soooo missing out by not getting to wear hoop skirts and Scarlett O'Hara floofy dresses, lmao!
ROCK ON and Rock Off the lbs. fellow 80's ML!!