Thursday, February 28, 2008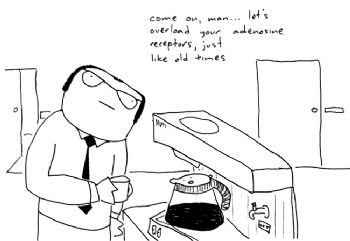 This is essentially me at work every day. I try to resist, but always end up giving in. A couple of months ago I was able to 'give up' coffee for over a month, but "one small cup" led back into my full-blown habit. Ugh. If anyone that has waylaid the coffee successfully has any tips, please share!
3 mornings of exercise in a row. Woo!