Monday, February 18, 2008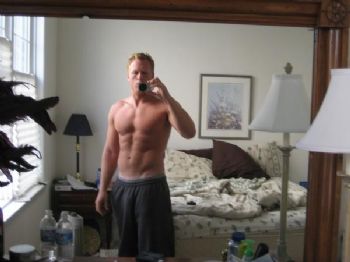 Sooo on V-day at the massage we were getting (we were just "dating" at the time) it was made official that this hottie with a body made me his girlfriend. Yeah, this is all the more reason to bust my buns to the max at the gym. I am so lucky...look at him! Haha what a bod.
Ok...done bragging now.
Still keeping my weight off and posted new pictures of my improved physique. :):)
xoxo