| | |
| --- | --- |
| | ~INDYGIRL's Recent Blog Entries |



Wednesday, December 24, 2014
To my husband, Chuck, and my chosen sisters Lori and Tina This is a little something for the lonely, grieving, depressed, stressed, and dieting out there who might be having a hard time getting through the holiday season. It isnít always a pretty season for everyone, and mental health wise, itís a rough one for a lot of people. I am one of those people. My heart goes out to the rest of you out there.

Iím about to be very personal here because I want you to know that my advice I write is very heartfelt. When I was a young girl, my father died of a heart attack. I was an only child, so it became just my mother and me. We would get lonely, but we made our own traditions. Later in life, around the age of 30, I lost my mother. It was very hard for me. I leaned on my husbandís family and learned to share their traditions. Sadly, my husbandís mother, brother, and father all passed away within a year of each other recently, and we are still grieving those losses. We are trying to start new traditions for just the two of us. We arenít quite sure what to do yet.

New traditions help sometimes with grief or setting forth on a new journey. They give you a new foundation to build upon. While the old traditions may still be cherished and celebrated, new ones help ring in the next chapter of hope. Where do you start though?

I started with the music. The old Christmas music we used to listen to brought back such poignant memories and I wanted to feel merry again. Instead of the traditional styles I grew up with, I bought contemporary rock versions, instrumentals, and even country. While I wasnít merry, I wasnít as depressed either. Year by year I got a little merrier and sang along with my new CDs and really enjoyed the new artists and music.

I packed up any decorations that made me sad in something to protect them and stored them away. Then I started collecting new decorations that were uniquely representative of me and life as I knew it at the moment. Each year I would buy one or two new pieces, so as not to focus too much on any one time frame. I also gave away treasured ornaments from my family to my closest friends, who had now become my family.

My family now is not what anyone would consider traditional. My closest friends are family, and I list my best friend as my next of kin beyond my husband. She is my sister for all the meaning of the word. We share a bond like family and have the luxury of being each othersí best friend and confidante as well. I honestly canít imagine that sharing the same blood, although we do share the same rare blood type, could make us any closer. Sometimes in life, although we lose some, others are there. We must embrace those who are in our lives and never take them for granted. Family is however you define it.

I started cooking what I and my husband liked to eat, traditional or not. It got a little silly trying to make all of the Thanksgiving meal for two people, so we began eating at restaurants that had buffets. At Christmas, weíve been known to have low-fat chili. Last year, I cooked a menu inspired by SparkRecipes and had fun being creative.

I stopped going to any place that stressed me out about dieting and my weight. Sometimes when we did have people invite us over to a large gathering, my weight would come up and everyone would have to give me the ďItís because we care about your healthÖĒ speech. Please. If people cared, they would care at a more discreet time and not bring it up in front of everyone at a holiday dinner. If I am friendly but firm, they will usually stop. If not, I usually make other plans the following year. If Iím asked why, I tell the host/hostess.

Iíve definitely been lonely and depressed during the holidays before. If youíve ever been lonely and/or depressed at this time of year, you know it is a complete emptiness. Donít be afraid to seek help from a counselor or call a crisis line. If that isnít an option, consider talking to your religious leader for guidance. Spark People has a team called Dealing with Depression and other teams that deal with various mental health issues. While these teams are staffed by not mental health professionals, they do provide a place for you to talk things out on their online forums. My therapist once told me a very helpful thing, that doing for others would help my depression. Ever since then, when I become very depressed or lonely, I try to do something for someone else and I do feel better. There is a joy that comes from giving for both the person given to and the giver. Possibilities for relieving loneliness and giving include volunteering at a soup kitchen or other charity, visiting friends, going to nursing homes, or even organizing a dinner or party for other lonely people.

Sometimes we overbook ourselves and stress ourselves out too badly to even enjoy the holiday season. Make sure to keep those things that are really a priority and get rid of those things that arenít. How do you tell the difference? Ask yourself ďWould I be sorry next year if I didnít do _____ this year?Ē If the answer is no, find a shortcut or cut it out of your schedule politely. Just explain that you are overbooked. Time with friends, family, or just for yourself is important.

If you are really struggling with eating this time of year, you arenít alone. This time of year is a difficult one! There are goodies everywhere and most of them carry an emotional punch with them. They are sweet, decadent, and loaded with feel-good chemistry. It is really hard to stop eating something once youíve started, but if you can, a taste or two might do. If youíre one of those that gets obsessed after the first bite, remember to fight it, donít bite it. That first bite is what will set you off. Thatís the one to avoid. Staying full at all times, having water handy, chewing gum, and getting on SparkPeople daily all help me. Staying full is as simple as eating every 3-4 hours and making sure to get plenty of protein and fiber (fruits, vegetables, and whole grains). Do not skip meals this time of year.

I wish you all the best this season.






Sunday, December 21, 2014
As per your requests, How I forgive myself:

Pretend you are talking to a child with the same problem you are having. What would you tell a child? Would you berate them for doing something so innate as eating something good tasting or filling their tummies? No? You would totally understand the problem and make suggestions and try new things! You would reassure them of your love and commitment to help them make these changes.

That's where my "inner fat girl" comes in. She is who I don't want to be any more, but still wants to soothe herself with food and comfort herself with a food coma every now and then. She's a child inside of me who never got what she needed, so it's up to me to be her parent. I have to forgive her, teach her, understand her, and lead her.

Sometimes I talk out loud to her and tell her I love her and ask her what she needs to eat, not what she wants to eat. I ask her what she really DESERVES to eat. Crap or something really good and nutritious. And yes, if it costs more, I'll spend the extra money on something healthy for her. Wouldn't you for your child? I'll ask her out loud "What are we going to do? Sit or get moving? Let's put on some energizing music and see where the mood takes us!" Okay, so I talk to myself a lot, but not in front of people lol. It's part of re parenting my inner child and it's working.

If we all stop fighting with the side of us that wants to do unhealthy things, embrace it, forgive it, teach it, empower it and keep on forgiving.... We will realize that that side of us will become only a small part of us.






Friday, December 19, 2014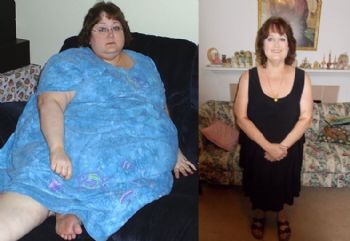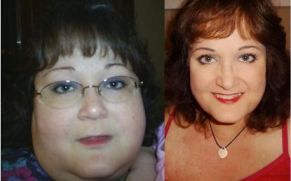 You know, this last week, I started strength training with weight machines for the first time in 20 years... OUCH in a good way. If you can't use your legs, arm bikes like the Magnetrainer are GREAT! Chair exercises are fantastic! See chairexercisefun.com or Coach Nicole has some great stiff out there now.

I'm drinking my whey protein shakes daily because I don't take in enough otherwise.
I take a greens supplement now in addition to my fruits and veggies.
I still take my cinnamon and chromium 2000.
I'm on vitamin D3000, magnesium, calcium, coq10, pqq, coconut oil, b12 and complex liquid, turmeric, and Alive multivitamins. I would like to say I take Omegas, but I get them via additives in milk and flax.

My eating program is simple-
TRACK- even if I go over
Keep foods as natural as I can
Order one size smaller than I want to
Avoid high fructose corn syrup
NEVER allow trigger foods in the house- go out and eat them if I have to have them

Drink water
Lemon water- Like 4 lemons to a quart sliced is very helpful in eliminating water weight

MOST OF THE WORK IN LOSING WEIGHT IS IN YOUR HEAD! The things above are just the stuff you have to DO. The real work is making yourself behave the way you know you should.
What you have to remember is:

Take every choice one at a time.
Use the word IMMEDIATELY as in I will immediately turn this around, not get back on track tomorrow. By tomorrow, you may have a pound or two more damage done.
Don't eat something just so you won't binge on it later. Yes, been there.
It takes less effort to just work out than to keep putting it off and feel crappy and depressed about not working out and then binge over your not working out.
One slice of pizza always has less calories than two.
Something is always better than nothing.
YOU deserve good food! Quit wasting your money on crappy MCDonalds and junk and justifying it and then saying you have no money for healthy food. That SAME money could buy healthy food. We are just programmed to buy what is bad for us as a treat and NOT what is good for us as a treat. Start buying yourself something healthy and decadent for a treat. Been there and done that too.
Don't take water pills to lose weight because you can't pee out a pizza.
You have to change your life before you can change your weight, not the other way around.

I hope my tips help someone. They were hard won.

Today is my 50th birthday and I celebrate not with just a piece of cake, but with the knowledge that I am happier and healthier than I was at 40 weighing 230 pounds more. Thank you SparkPeople and thanks to all of you who have cheered me on and supported me.
Now my goal is to get into the 100's by my next birthday and gain some muscle.



















Tuesday, December 16, 2014
Singing "All I want for Christmas is a Fitbit Charge" They have a new one coming out! It has a heart rate monitor! I need to save up! I have hope... You see, long before I ever get my heart rate up into a calorie burning zone, the pain form my disabilities kick in and crush me. I hold hope that that won't always be the case as I lose weight. The doctors seemed to think I would never get this far and would have had me having all manner of surgeries, but I never did. I owe it all to GOD that I was able to lose over 200 pounds and do what I do without anything radical... or actually at all. A person who went to GOD as broken as I, would have never dreamed of ever owning a Fitbit in the first place because it would be of no use. Now, I may be in the slow lane compared to my walker and runner friends, but I'm much happier.

My prayer was that I gave up trying and that if HE wanted, HE could just have at it because I was done. Yes, I was mad. I had asked for healing over and over. In giving up, I found release. I found I no longer expected HIM to make me perfect and accepted the progress HE gave me. Miraculous. Progress, not perfection.






Thursday, November 27, 2014

Well, I always wanted something from Victoria's Secret. I found a robe in size large and it was close to fitting but not quite, very motivating. If I would get off my duff and kick things up a notch, I could wear the pretty robe in a size I literally have not worn since I was 13.

I'll be posting progress pics of the robe in January, hopefully fitting the front more closely together.



1 2 3 4 5 6 7 8 Last Page

Get An Email Alert Each Time ~INDYGIRL Posts