| | |
| --- | --- |
| | ~INDYGIRL's Recent Blog Entries |



Saturday, April 19, 2014
That is so true! So many people have told me that they could never do what I have done, but I don't believe it. Why? Because I didn't believe I could have done what I did even while I was doing it. To say I amazed even myself is an understatement because I had literally tried so much out there and nothing worked. I tried Jenny, Nutrisystem, LA Weightloss, Physician's Weight Loss, prescription diet pills, hypnosis tapes, crazy teas, every little bottled concoction or pill, read the latest diet books of every guru... you all know where I'm coming from. With all of that, I still got up to 460 pounds- I dieted my way there.

My answer was in a prayer when I gave up completely. I was very angry with God for not healing me or helping me with my food issues after I had prayed and prayed and dieted for years, failing on every diet. I just told God that I gave up. If HE wanted to do something, HE could, but I was done. In giving up, I opened myself up to expecting less than perfection and accepting any sort of loss and healing. I was guided to SparkPeople.

Here I have learned that it is the baby steps you take that turn your life around. It is the community of supportive people that make the magic happen. So set your sights on something real this time around. What can you really do? Think in terms of CAN instead of CAN'T. If you are disabled, as I am, that doesn't come easily. So, if you can't move your legs, get an arm bike like I did. If you have upper body issues, walk. If you are sore all over, soak in epsom salts and get physical therapy or try water exercise. Maybe try leaving a few bites on your plate at first. Cut back on soda. Order one size down from your normal order. These are all doable changes that lead to weight loss and a great place to start.

Basically I was just a loser who tried one more time... and I still fall flat on my face some days. I get up though. I turn it around at my very next meal. Just remember to always try one more time and you will never be a loser, except maybe in pounds.

Join in on TEAM ~Indygirl for more support in a community setting.
www.sparkpeople.com/myspark/groups_i
ndividual.asp?gid=50






Monday, April 14, 2014
I went to a conference this weekend where they were talking about changing lives by being a "Spa-Girl." Yes, I'm a spa girl, I pamper women as one of my career choices. It was a great conference, full of positive people and yes, certainly attitude changing things... but LIFE CHANGING?

When I think Life Changing, I think SparkPeople and it's founder, Chris Downie.


Me now holding Spark Rallies to help people get well...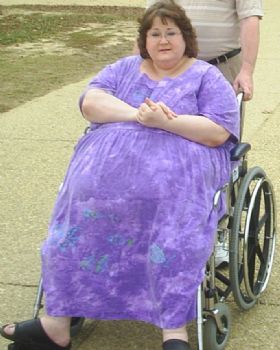 Me unable to help even myself... pre SparkPeople

SparkPeople. Second chances do exist. I'm really not just some picture on the internet. I'm a real person, who has eating issues and isn't that keen on exercise. I have to give myself pep talks all day long and use every trick in the book to outsmart my body rather than fight it's tendencies to want certain things. So I'm not any super willed woman, I'm just like you!

I got on Spark People and decided to be as I could be, bare and raw, not perfect by any means. When I gain weight, you see it on my ticker. When things go wrong, you see it in my blog and you see my solutions to those issues too. USE SparkPeople. The whole site is full of tools. Take the welcome tour, use SparkAmerica.com for a 60 second mobile quickie... just stay Sparking and never give up! It's only when you give up that you fail.

My point is that no matter how wonderful spa products are, you put them on. Real change is something you put in. Are you putting in or putting on?






Thursday, April 10, 2014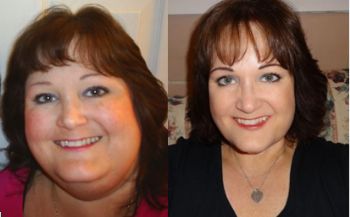 So you think you might be in trouble or regaining weight. Guess what? I do it too, and I lose it again and then some. I've done it for 9 years now on SparkPeople. It really isn't the end of weight loss as you know it and you aren't necessarily going to gain back all of your weight with extra pounds, UNLESS you give up. My motto, NEVER GIVE UP. That is the only time you can fail.

I'm going to write about 2 kinds of ups... when you gain because you are off track and when you gain because your body is re balancing and on a plateau.

When you start regaining because you are off track, you have to ask yourself why you are off track in the first place. Is there extra stress? Is it emotional? Are you extra hungry? If so, why? When did it start? Was there a medical reason for it or a supplement you started taking? Really think about what is going on. I realized that you cannot just rip an eating habit out of your life and not replace it with another habit. Mine was shopping. Yikes, the bills. Then I had to replace shopping at more expensive stores with thrift stores. So there is the habit component of it... Finding something you enjoy doing besides eating. There is also the emotional side of it, finding something to elicit the same emotions that food usually brings you. Ask yourself what you are wanting food to make you feel. I usually want to feel warm, safe and comforted. So my go-to is candles (scent), a soft warm blanket (touch), and a movie (sight). Notice that those things are all physical soothers to replace the physical soother of food (taste and smell). I believe it takes a physical soother to replace a physical soother and a physical habit to replace a physical habit.

Weight loss naturally has ups and downs. Yes, LOSS has ups too. It's the body balancing itself out with water and new muscle... When you lose weight and start working out, you are literally changing your body's composition from inactive fat tissue, to lean, active, muscle tissue. Muscle takes up less space than fat, so it looks smaller, but weighs more. Let's hear it for looking smaller! Yeah! The thing is that the body has to balance the books sometimes and it just doesn't seem fair. We get on plateaus, but they can't last forever. My favorite plateau busters are calorie cycling and increasing your workouts by just a little. Drinking lemon water helps too.

If you hate something, doing it is only going to aggravate your desire to eat, so I suggest you find ways to indulge yourself in pleasant activities in the fitness world, find foods you love that are healthy and really explore yourself. Not everyone is a protein drinking runner. I would LOVE to be a runner, but I am not one, I'm a walker at present. I used to be a swimmer. I think tastes change at different times of your life, so don't be afraid to explore. Find your passion about whatever healthy lifestyle you choose and then make some gradual changes to become that person that does those things.

Regain happens. Treat it like a danger blip on the radar screen rather than an inevitable failure. Never give up and stay the healthy course.






Wednesday, April 09, 2014
Negative!!!! They got all of the precancer and there is no cancerous material! Praise God and thank ALL of you for each thought, prayer and message.

Beth and Chuck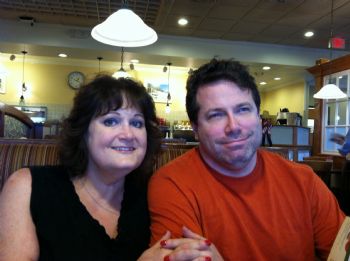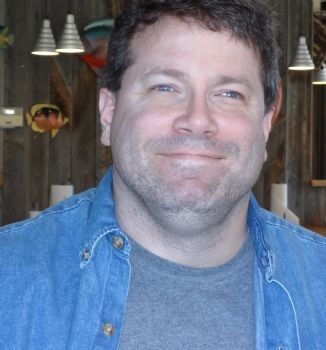 Thursday, April 03, 2014
I received a comment on my blog that was GENIUS! Just what I needed to ask myself to give myself strength when fighting emotional eating- I call it emo eating.

How will getting fat (again) help?

WOW POWERFUL! I thought about the situations that are getting me down and none of them would be easier if I gained weight. They would be harder. Why? Because I recently regained my ability to walk and my freedom from a wheelchair. I need to stay thinner to take care of myself and my husband, whether he has cancer or not. I just now started working again and I need to stay mobile to do that. I do SparkPeople Rallies and I REALLY enjoy that part of my life. That too would go away of I got fat again. So everything I have worked so hard for= a life, would go away of I got fat again and I would once again lie in my bed waiting to die. Not going to happen.

SO WHAT IS IT YOU WANT MORE THAN FOOD?

I went back to thank the person for their comment, and the comment was either gone, or I couldn't find it. So thank you and all of the rest of you who said prayers, offered advice and care. I know I communicate in blogs most of the time, rather than individually. That's because I care about so many of you and I just don't have time to write each of you. I also want to encourage anyone and everyone who may happen across my blogs. My dream is that my blogs reach people in bed, just like I was, bedridden, who feel hopeless, and they learn that they too can do something... maybe not everything. Something is always better than nothing.

I feel lifted up and strong today! Woohoo! Let's do this!



1 2 3 4 5 6 Last Page

Get An Email Alert Each Time ~INDYGIRL Posts