| | |
| --- | --- |
| | ~INDYGIRL's Recent Blog Entries |



Tuesday, March 11, 2014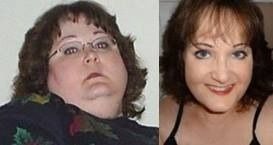 Set yourself free by concentrating on progress and not perfection. Perfection cannot be achieveved. Even people who SEEM perfect dislike something about themselves. They have their own bad habits. They have problems. You know, people like celebrities with perfect figures can't eat a standard menu and must work out on a grueling schedule to keep their bodies in that kind of shape. Unless you are willing to do that kind of work forever, you will not have that kind of body forever. Be comfortable in your own skin and learn how to change your own life to just above your comfort zone- not much, just a tiny bit to challenge yourself to progress. Remember that progress is possible and perfection is not.






Friday, February 28, 2014
I've been stuck on a plateau, as many of you know. So what did I do, I went on a diet... DUH! Life has been heck. Yes, I lost some weight, but I'm miserable.

What did I do to lose weight in the first place? I ate more whole foods and less refined ones, had smaller portions, checked my hunger more carefully, drank water more diligently, ate from smaller plates, ate meat and dairy with no added hormones, and added more fruits and vegetables. So basically I ADDED foods to my plan... hormone free foods, more fruits and veggies, water, and did more regular hunger checks. I had less room for the junk when I ate well, and really, I just wasn't hungry for it.

It was really tough at first to decide if I was hungry and sometimes it still is. I have a difficult time distinguishing head hunger from stomach hunger, so much that I end up suffering blood sugar lows frequently. I have to eat mini meals every 3-4 hours to keep my blood sugar under control and my appetite in check. I'm always sure to have carbs, protein, and healthy fat. All food groups are important. Did you know that dairy, fruits and vegetables all are considered carbs to a diabetic?

So it's back to basics for me. I will measure so that I can log my food, but no more of this dieting bologna. It leaves me feeling deprived and nuts. I'm going to add in healthful foods and that will squeeze out the unhealthful ones. I can't believe I forgot this. You would think after losing so much weight that I would know better, but old habits die hard.






Monday, February 24, 2014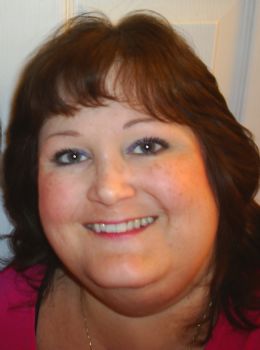 Feeling super UNmotivated to do the things I need to do today. So I put on very upbeat music, some workout clothes and make a plan of breaking things into chunks of work. A surgeon of mine, once telling me about how rough a recovery I would have and how many more surgeries I would need, gave me a good analogy. He asked, "How do you eat an elephant? One bite at a time." This one choice, one step, one chunk at a time approach helps me in all things.

So maybe that helps me feel perkier and I get a few things done. Workouts have never been my thing, but I do find that I like walking in nature. I count every grueling step indoors. I also like walking with friends I can talk to. It keeps my mind off of the fact I'm being tortured. Yes, with my spinal disease and my bad knees and fibro, that's what it feels like some days. So the trick is to find something you like. I actually like socializing at the mall, so I go there to walk with friends. I like walking in nature, so I get outdoors whenever I possibly can. I have an arm bike, since it hurts so badly to do lower body exercise. I swim. I do yoga. I clean as fast as I can and make it a game some days, just to get my heart rate up. I dance by myself to music I like for as long as my body holds out. I do chair exercise. There is always something you can do, no matter what shape you are in. I know, because I was bedridden at 460 pounds when I started this journey. You just have to think about what you CAN do and avoid the word CAN'T.

I would also like to eat a lot today, as I've felt binge-ish lately. I've allowed myself to eat lots of pickles lol. I've literally eaten a jar of pickles each day for the past 3 days. It's damage control. It's the least damage I can do with food at the moment while I'm going through high anxiety levels. The sodium though, ugh. I feel like a tick. I'm letting up on the pickles today and am limiting myself. Anxiety could be better relieved with aromatherapy of peppermint and lavender, some writing, water, and a few leisure time activities. I need to treat myself rather than eat. Often times, I give myself a facial, a manicure or pedicure to relax and pamper myself. It distracts me from eating and calms me down.

So next time you feel unmotivated, remember that everyone feels that way at times. Put on some upbeat music to change your mood and put on some workout clothes. Who knows where the day will go from there.






Thursday, February 20, 2014
I officially start coaching training in July. I'm so excited! YAY! I never dreamed my life could really change like this. Wish me luck! I'm studying to be a life coach specializing in weight loss.





Monday, February 17, 2014
I need some REALLY upbeat songs for a playlist to get me past stress and depression to exercise. I like classic rock, alternative, punk, 80's, 90's, 70's, pop, only rap I like is Eminem and that is only a few songs, no country please. THANK YOU IN ADVANCE!



1 2 3 4 5 Last Page

Get An Email Alert Each Time ~INDYGIRL Posts