Wednesday, October 03, 2007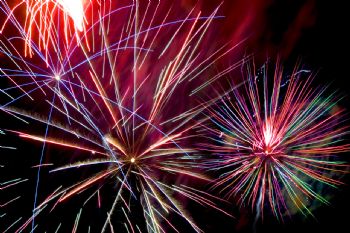 Teresa on one of my teams said that watching my ticker was like watching a suspense movie and I agree! I couldn't wait to my next Monday weigh-in day to check so I got on the scale this morning, feeling a little bit like a kid sneaking a look at the Christmas tree and presents before Mom and Dad said it was OK. And then actually unwrapping that "58" on the scale - ALLELUIA, wooohoooo, and happy puppy dance!!!!!

But even better was going clothes shopping yesterday - fun, but also exhausting because I didn't really know what size to choose. To say nothing of all the walking I did from store to store. I was delighted to find that, although most 38s (US 8) are about right, in some cases I need a 36 (US 6). That's down from 12s and 14s back in February.

Not only am I lighter, I'm also compacter due to the strength training. Even the arm flab and the "thunder thighs" are slowly melting. This Spark program really brings great results! And the support of all you Sparkers has been so uplifting, with your good advice, encouraging words and prayers.

Now what? Time to set some new goals - on the fitness end, increasing my cardio workout intensity, getting to bed earlier and getting more sleep. It's a German holiday today, so I'm going to take some time to pray and think on those things and make a list for the month and months ahead.

Thanks again for sharing the Spark!