Monday, October 31, 2011
My DH and I went to a friends Halloween party on the 29th. I was the DD and only had water and very little to eat. Asparagus with ham wraps (2), and a mini cupcake. Not too shabby.
Jeff drank about 6 drinks, some kind of punch that really had a punch. He always thinks he is OK to drive. His friend Mike told him to give me the keys and he handed them over. Jeff doesn't like to give up control of anything but his friend knew he should not be driving. Jeff makes me nervous when he is a passenger because you can tell by his body language he is tense. He yawned all the way home and was in bed asleep b/4 I got all my make-up off. So glad I was driving and not drinking.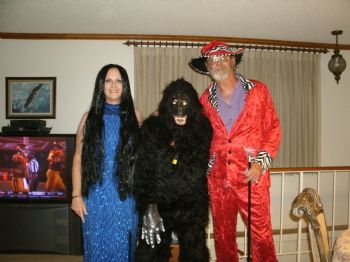 Me as Cher, our friend Bob (Mad Ape Man) and DH Jeff as "Sonny the Pimp"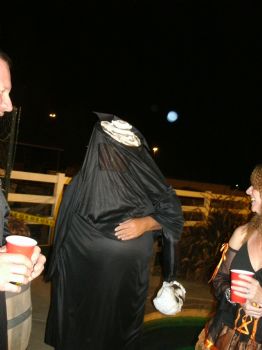 Scariest costume our friend Mike as the "Headless" guy.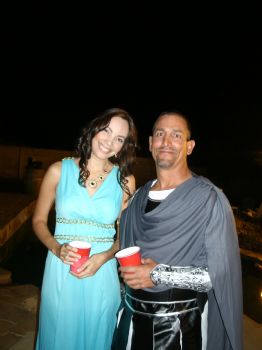 Cutest couple (they just got engaged)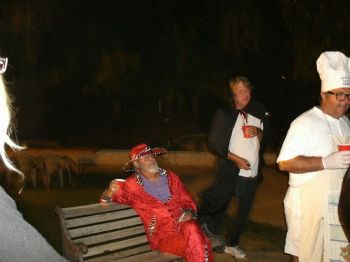 Jeff, another friend named Bob as a Vampire and the host "Chef"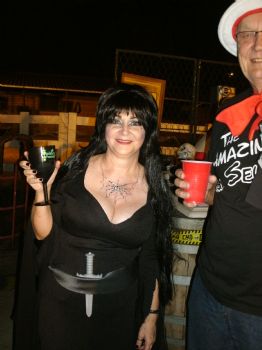 Must have an "Elivra" at a Halloween party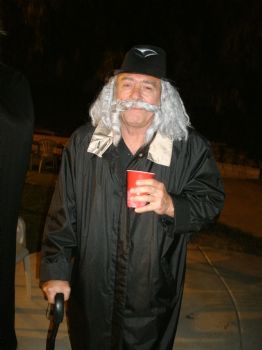 Our friend Dan as "The Dirty Old Man" from "Laugh In" tv show from the 1960's/70's.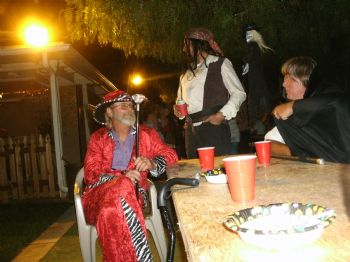 Jeff as "Sonny the Pimp", our friend Carl "Pirate" & Bob the "Vampire".


We have been doing some roof work, still on the house. But now we should be making progress because Jeff has some time off of work. It is starting to come along and I will post pictures in another blog.
Hope all have a safe and sane Halloween night!