| | |
| --- | --- |
| | WOLFKITTY's Recent Blog Entries |


Monday, January 30, 2012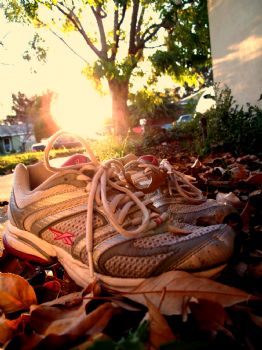 I replaced these shoes last year, when I started the Couch To 5k Program with Heather, but I kept them around...

..."just in case."
...as a spare.
...for times when I wanted to keep my running shoes clean and pretty.

But these old walking shoes were like going back to an old (bad) lover. They weren't good for me. They didn't fit. They ended up hurting me.

I wore them when I went to the San Diego SparkRally on Saturday (blog with pictures coming soon) and walked nearly 4.5 miles. Since they were too big, and I was trying to show off how fast I could walk, I got a couple of blisters.

I officially declared that I would be trashing them! I had a nagging feeling when I put them on that morning and noticed the chunks of foam dug out of the inside walls of the shoes. It was a bad omen. LOL! But I'll get better soon.

***WARNING***
Gratuitous INJURY PICTURES..
***WARNING***
***WARNING***
***WARNING***
***WARNING***
Blister picture (in honor of Lex):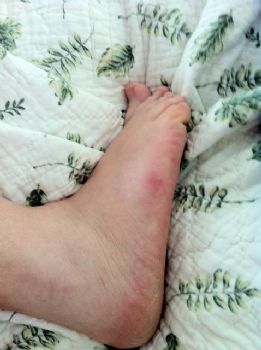 I got this one on the side of my foot, and another in the middle of the ball of my OTHER foot.
Does this make me hard core now? LOL!

NO!
I read a blog this weekend (on the internets) where an ultra marathoner pondered that she wasn't sure she was a "real runner" because she had never been injured since she always trained and worked up to her super long distances (like 65 miles in a 24 hour timed run along a loop). Since avoiding injury is always my goal, I proclaimed that RIDICULOUS. Haha.

Anyway, to make matters worse, when I was making breakfast this morning, I forgot how weak my forearms are, and almost dropped the pan that I was holding with my right hand. I went to catch the other side of the frittata pan out of the oven and my left arm dipped too low and kissed the hot oven door. Now I have a burn bigger than a silver dollar, but thankfully it has stopped the "burning" feeling and is already getting brown (this means healing, right?). I've been fighting internally calling myself "STUPID" all day, sometimes winning, sometimes letting it slip out. I'm mad at myself.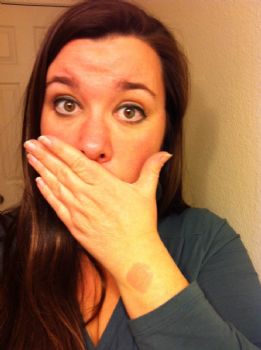 That is *not* fashionable. I'm going to have to wear some long sleeved blouse when I get a job interview soon!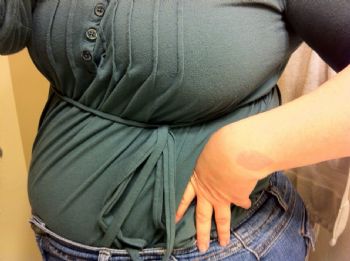 It was worth the trouble, though, for the yummy home-made breakfast I shared with Heather and Tony (AND Heather taught me how to make this frittata).
***WARNING***
Gratuitous Delicious Meal Bragging
***WARNING******WARNING******WARNING***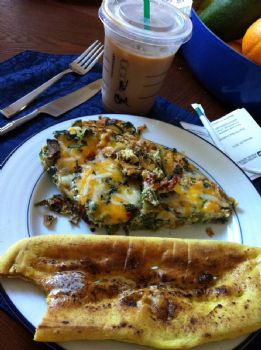 That is some Masala Tandoori Naan from Trader Joe's in the front there. I could've had half of that, and had tea instead of NonFat Starbucks Macchiato and easily been within my calories for today. :P

NEWSGIRL2177 and I cook so well, we could open a yummy healthy foods cafe. Hahahaa!





Friday, January 27, 2012
People ask me funny questions, like, "Oh, so do you eat nothing but salads or something?" I try to tell them that I eat all kinds of food. And I DO, I eat a far greater variety of food now than I did when I was eating fast food all the time. I mean, I get stuck into routines or trends often, but I throw new foods in there pretty regularly. I have especially been eating a greater variety since I've tried new foods with Heather. She always knows how to cook stuff that I've been shy to try, so when we cook together it's both fun and informative!

So, tonight I made dinner for NEWSGIRL2177 and myself.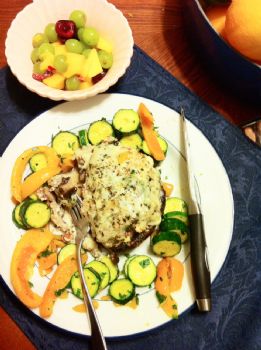 Portabello mushrooms that were roasted after they were stuffed with a mixture of ricotta cheese, mozzarella, chicken sausage (italian parmesean) and sun dried tomatoes, and half of a small shallot, finely diced. I sprinkled a little olive oil and no-salt italian dried seasoning on top of the mushroom caps before placing them that side down and filling the undersides. It was plenty salty enough from the cheeses and sausage. (350 degrees for 10-12 minutes.)

I sauteed the sausage (out of the casing) with no oil prior to stuffing them. When they were baking, I used the leftover pan bits and juices and sauteed some thick zucchini disks and orange bell pepper slices. I also added some Trader Joe's 21 Seasoning Salute (no salt) and some fresh Italian parsley. I was worried about overcooking the veggies, so I kept the heat pretty low. It worked out great.

As a side/dessert I gathered some green seedless grapes, cut up some mango, and pitted a few cherries for a home-made fruit cup. (I always hated packaged fruit cups, so I never think about doing this.) It was refreshing.

I was going to have a pita bread, too, but I ended up being too full and had kind of over-carb'd myself earlier in the day, so I figured it would all balance out. Plus, I had some carbs from the cheeses and the fruit.

(People have asked me about her Asian Broccoli Slaw with Chicken recipe from the previous blog, and sadly we don't have one. She threw together some rice wine vinegar, soy sauce, smidge of Chinese 5 spice, sesame oil, um.... and.. maybe a couple of other things and ended up with this tangy stuff. Then she added a little dash of granulated sugar to even out the taste and tossed the pre-made Trader JOe's Broccoli Slaw in it and threw in some "simply chicken" Trader Joe chunks. Everything else that we added is listed below the picture in the previous blog. I hope that helps!)






Tuesday, January 24, 2012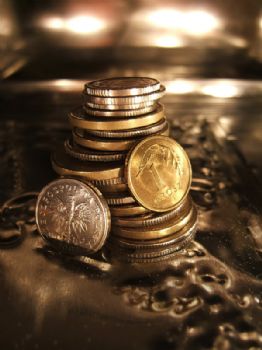 [picture credit: by ~xadik on deviantArt.com]

I was at a birthday party and my friend mentioned that she's in a pooled money competition with co-workers to potentially win $900 for weight loss.

$900
(blink blink)

Everyone immediately chimed in that they'd lose weight for money, "HECK YEAH!" and even I started thinking, "Geeeeez...that'd be nice."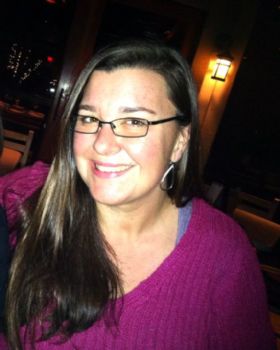 (me soon after)

So, that lead me to think: "Why don't we work at this EVERY DAY like we were going to win thousands of dollars?" Because, aren't we kinda? If we save money on food, on medical bills, on not missing work, etc., we are gaining money in our life.

I know some people would say that it's greedy to think of it in terms of money, and that being healthy is its own reward. That's true, but, money just puts it into a different perspective.

I wanna work out like I'm gonna get paid!
I wanna cook like I'm gonna get paid!
I wanna make choices like I'm gonna get paid!!

Perhaps that's why some people set up rewards like vacations and stuff, I can see how that would work now. Since that night, every time I think about how I don't want to work out (like when I hit the snooze button this morning), I ponder how I would feel if winning $900 was possible. I get all tingly like there's NO REASON not to exercise. I'm going to try to channel that feeling going forward.

I remember that feeling ~ I had that kind of determination when I first started REALLY getting into SparkPeople. Things felt achievable, EASY, even. But, I'm making progress again. I've been doing well the past week tracking all of my food, and analyzing the results. I think I might even add a streak or a measurement of how many meals I eat at home vs. out, because that seems like the biggest barrier to success right now (those choices).

If you'd like to encourage my friend toward her $900, she just joined Spark:
www.sparkpeople.com/mypage.asp?id=la
uriegirl3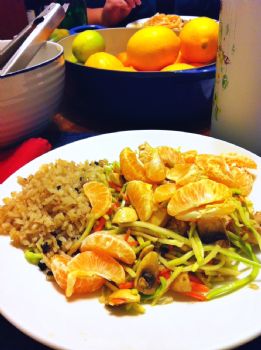 Just to brag, here's the dinner NEWSGIRL2177 made for us all tonight. Broccoli slaw with chicken chunks and mushrooms & home-made asian flavored dressing along with some Jimbo's Grocery-made Pineapple Rice! We squeezed some lime on the rice, threw some of her homegrown Armenian Tangerine wedges on top and chopped some almonds over the dish to garnish. It was YUMMY! Every time she cooks for me, I feel so spoiled!





Wednesday, January 18, 2012
I did a little math and figured out that I lost 136 pounds in 2011.

Whoa! Wait, that's *GROSS AMOUNT*. I looked at all of my weigh-ins, and because my weight fluctuated up and down and up and down by 5 or a couple of pounds, that is just the number lost after each gain.

My *NET AMOUNT* of loss was 20 pounds (by December 31st- before Christmas it was 27, I think).

The fact is, that is how it is. It wasn't how it was when I ACTUALLY lost about 100 pounds in 2008 here on SparkPeople. It mostly went down, then down some more, then some more. Plus, I was only weighing myself once a week or less often. In fact, when I gained in September of that year, I was bewildered, because it had seemed so easy.

And it WAS easy - because I used my keys.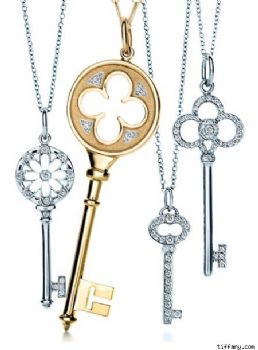 The key to losing weight the SparkPeople way (for me) is:

1. Tracking nutrition and exercise minutes.
...Which leads to filling those in properly, for me. It's easy to tell myself that I'll "just have one bite of these brownies" if I'm actually tracking them and REMEMBERING what I've had.

2. Being active on Spark.
I do this by having a reason to log in every day. I visit the Done Girl of the Day, try to welcome new members, and celebrate Done Girls' birthdays every day. Since I also announce the birthdays, I have to be here no matter what. I think that is why I have been here every day since May 2008 when I started working on that. In almost all of 2010, that's nearly all that I did - I didn't track my food much, or blog, or visit SparkPages. But it kept me coming back all the time, and it kept me from going MIA, which means it kept my mindframe pointed toward my healthy-living goals, even if I wasn't charging full steam ahead!

There are other "secrets of success" that are icing on the cake. But being consistent in attendance and action is really what matters. Isn't that what matters when trying to get ahead in business? It's the natural first step, and the rest of it is excelling!

THOSE keys, are what lead to the gift of unlocking my dreams by making my goals... You know, finding this key: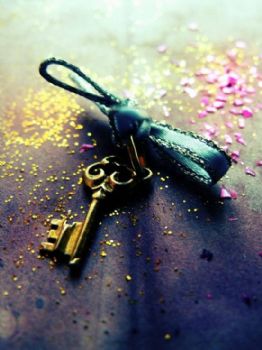 ("Magic Key" photo art by "~liviart"
(Lénárt Lívia from Hungary)on deviantart.com;
previous image is owned by Tiffany & Co,
from tiffany.com.)






Saturday, January 07, 2012
So, somehow along the way, I've become "one of *those* people..." You know, the kind that I either admired, avoided, or was intimidated by before SparkPeople. I see it because I get those looks from friends, former co-workers, and hear the way that people introduce me to their family.

Sometimes I'm self-conscious about the new "active" persona and perception. I feel like I might not be worthy... until I get home from my 6 a.m. 20 minute run. ;) Then I'm reminded that, "Oh yeah, it's really like that."

I have to work, sometimes, at not trying to make my now-healthier lifestyle such the focus, when it's seen in a slightly negative light by my former in-laws, and brought up by them. I get questions like, "I don't think they have salad there. We're getting pizza. *CAN* youuuuu eat that?!" in an exasperated tone, even if I've never expressed any disdain for pizza, or made special food requests. It's sometimes hard to defend against accusations that I'm judging them and their actions, when I have no thoughts like that whatsoever. I am just living MY life, the way *I* want to. I *can* eat pizza all day long, if I want to. But I'll probably just choose to have a slice and wait until I get home to eat an apple and get some fiber (or better, remember next time to bring one with me).

This is one of the ways that I know that my changes are part of a whole lifestyle shift. It's not a huge achievement that I'm doing a 5k tomorrow (on Sunday), it's a natural progression, since for most of 2010 I was walking over 3 miles at least once a week.

As far as I still may have to go, I've come a long way!! But yeah, I'm one of *those* people. Some ways I know I'm done with my old lifestyle:



-I identify more with the "natural foods" crowd than the "fast foods" crowd. Yeah, I'm one of *those* people.



-My red-flags go up when my friends and ex-husband want to eat after the coffeehouse at iHop starting at 11 p.m. I mean, I need more sleep and already had dinner, and remember how I used to wake up "hungover" from the dehydration and carb overload during those calorie-laden extraneous meals. So I skip that socialization now, and, since I'm divorced now, I am doing it without any guilt, too! :)



-My natural (hard) work ethic is more satisfied, because I've always wanted to get things done, but with the added motivation of burning more calories, I'm happy to do housework and gardening. It's bonus fitness!



-Water is my main drink of choice. And although soda used to be an eating out STAPLE, it's now more rare than having a milkshake with my meal (once or twice a year, maybe). Yeah, I'm one of *those* people.



-I listen to food trends and doctors' advice looking for the science behind living a more healthy life, not the latest diet secret or trend.



-I keep track of my progress. I try to beat my personal bests. I set new records. Yeah, I'm one of *those* people.



-I look for ways to make myself feel better in the long run, instead of always picking the immediate gratification. Not always, but often enough.



-I'm not perfect, but I realize it, and try not to berate myself. I'm going to work toward excellence, not perfection.



-I want fruit or veggies with every meal. Honestly. Every time that I have a delicous home-cooked meal that's beautiful with plenty of veggies I remember, yeah, I'm one of *those* people. Yum.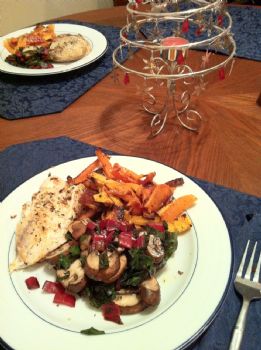 Swiss Chard & Mushroom sautee and roasted butternut squash fries made by Heather along with some Tilapia. Mmm.



-I get a little giddy after good workouts. or get a special high during that magic moment when I'm exercising and I hear a song that really energizes me, like, "OH MY GOSH THIS IS THE BEST SONG EVVVVVVAAAAAR!!!!" I also receive that slow warmth of sweet satisfaction when I've done something that pushes my endurance, AND I LASTED through it. The accomplishment fills me with pleasure. Maybe this is what "high on life" feels like! Though, I'm still looking forward to feeling those running endorphins.



-I take pictures after my workouts sometimes, when I'm BEAMING with joy, and feeling exhilarated. Yeah, maybe it's dorky.. but... maybe I can use it in a blog! Yeah, I'm one of *those* people.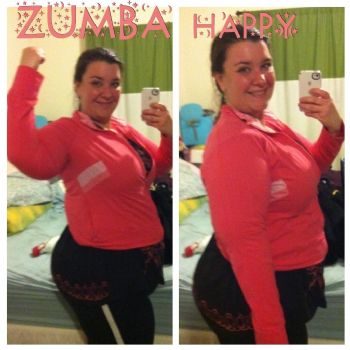 -I run. (!) Well, I jog, but it's running. Yeah. Run. Seriously.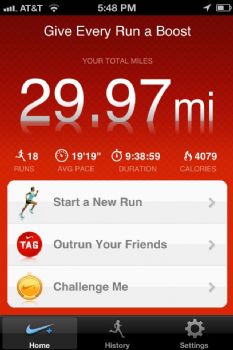 -I sometimes post results of runs, or check-in at the gym on Facebook. Yeah, I'm one of *those* people.

I can't possibly list all of the tiny ways that my life has been altered during my 4 years here on Spark right now. (Although, I've been thinking about them leading up to my Sparkversary on the 15th, so I may have a more complete list later).

But do you know "those people"? Maybe you're one of those people -- Oh wait, you're on Spark so you definitely ARE. And I'm grateful for that. So far this year, I've received two snarky comments on my Facebook related to sharing my enthusiasm and happiness. Under the guise of humor, someone posted under my "resolution 5k" that they were resolving to never run a 5k; and the other on a "30 Things To Stop Doing to Yourself this year" shared link a comment that "#31 is to stop reading self-help books because they just regurgitate common sense and are useless"... In both cases I was calm and diplomatic (because I am lucky enough to shift into patience mode automatically when I'm confronted). And I remind myself that it's their problem, not an attack on me.

It always makes me even happier to have SparkPeople, though. Because here I feel like I am one of "those" people, too. I'm SparkPeople, just like you.



First Page
1
2
3
4
5
6
7
8
9
10
11
12
13
14
15
16
17
18
19
20
21 22 23 24 25 26 27 28 29 30 31 32 33 34 35 36 37 38 39 40 41 42 43 44 45 46 47 48 49 50 51 52 53 54 55 56 57 58 59 60 61 62 63 64 65 66 67 68 69 70 71 72 73 74 75 76 77 78 79 80 81 82 83 84 85 86 87 88 89 90 91 92 93 94 95 96 97 Last Page

Get An Email Alert Each Time WOLFKITTY Posts