| | |
| --- | --- |
| | WOLFKITTY's Recent Blog Entries |


Monday, June 06, 2011
We had a yard sale at Heather's house on Saturday. It went pretty well (good learning experience, certainly) considering that my signs were taken down, and we discovered that it was probably inadequately advertised.

I feel tired,
exhausted,
sleepy, and sore.

My tummy hurts,
my nose hurts,
my feet hurt, and my muscles hurt.

My insides aren't right.
My outsides are burnt. (I did remember sunscreen, though!)
And it's day 6 of June -- already!

June is going full speed ahead.

There are:
20 days left until he'll be heading out of the state.
12 days left until the final yard sale at my friend's house.
11 major pieces of furniture to haul out and sell.
500 more CDs to box up.
A wardrobe and a half to pare down.
An entire apartment full of things, not garbage, but actual THINGS (many more things than I ever imagined at one time) that need to be sorted, sold, donated. He has packed all he'll take already.
28 items left out of 100 listings allowed on eBay for June.
14 things to ship tomorrow.
1 doctor's appointment that needs to be scheduled.
1 bankruptcy counseling (free, I hope!) session to schedule.
Paperwork to find & collect for that.
However many divorce papers to file.
1 friendly room boarder contract to draft and propose.
Countless fears to face (not uncontrollable).

And a bazillion decisions to make. Of those, my food/fueling decisions have been poor. My exercise has been nothing since a week ago. I think, somehow, that I figured that I was so active that I didn't need it, I was too tired, or too sore, or didn't want to use up my energy for it. My emotional state of mind on Sunday tells me that I DO need it. I should've known better! LOL!

I need exercise for the release.
I need exercise for the energy!
I need exercise for the meditation, good music, endorphins! Oh yeah, wait, there are those!
And I need stretching for all of the miracle wonders it provides.

The gamble that eBay has proven itself to be is frustrating. I can not control how much someone bids (or if they bid) on items for sale. I am (uncharacteristically) not even involved in posting them, except for my verbal urging. _BUT_ even more, I AM in control of how much sleep I get (for the most part), how much water I drink, foods I eat, how often I eat, when I exercise, and generally taking care of myself. The past three days have proven that I can no longer afford to let those things slip beyond my grasp when trying to juggle everything else. Every time I skip meals I end up with cravings (and fulfillment of those cravings) for sugar. Often my stress relief has come in the form of wanting to escape to Starbucks. But the caffeine isn't really helping me. I need to see that for what it is, a cry to be out of the apartment (briefly), or alone.

I feel lucky to have this month, however short it may feel. And I feel lucky to have a couple of close, good friends like Heather. I wish I could be on SparkPeople more, but I'll be back, and I'll be seeing some new and some of my favorite local SParkers next Sunday at a 5-mile walk rally.

In the meantime, I can't possibly dread the end of this month. At the top of this craggy mountainous peak is my birthday, after all! I will be 33 years wise. I will stand a little taller, turn my face toward the sunrise, and awaken my soul, ready for the next 33 years!





Saturday, May 21, 2011
I love to cook, but most of the time it's just quick and easy. That includes assembling fresh veggies, simple lean protein, and some kind of carb for my meals. There are a few recipes I've shared on SparkRecipes. Since the challenge for this week is to share 10 recipes, half of them will be ones that I've inputted, and the other half will be ones that I've saved to try making myself this year:




Thai Curry Green Veggies
Submitted by: WOLFKITTY
Simple curry stir fry, American-style.

recipes.sparkpeople.com/recipe-detai
l.asp?recipe=1439679




Salad with Tuna
Submitted by: WOLFKITTY
Like Tuna Salad minus the mayo and plus the greens. MMMmm-good!
recipes.sparkpeople.com/recipe-detai
l.asp?recipe=614505




Kwik Krazy Kombo Krab Tomato Stew
Submitted by: WOLFKITTY
Crab is delicious, imitation or not. This quick dish is sure to please with hearty tomatoes and low fat imitation crab ("krab").
recipes.sparkpeople.com/recipe-detai
l.asp?recipe=762593




Sweet-N-Tangy Strawberry Treat
Submitted by: WOLFKITTY
Make it sour or sweet depending on your taste! This is the PERFECT remedy to those heavy dessert temptations, a great way to get in some extra fruit as a snack, or yummy for breakfast. It's an easy way to spruce up not-quite-fresh fruit and perfect for summer, too!
recipes.sparkpeople.com/recipe-detai
l.asp?recipe=314733




Nutty Monkey Treat
Submitted by: WOLFKITTY
My substitute for what used to be my favorite dessert (melted choc chips and pb). This treat is packed with nutrients, has fiber and is very FILLING! Still incorporates that salty peanut butter taste and sweetness from the fruit.
recipes.sparkpeople.com/recipe-detai
l.asp?recipe=483524




Low-Fat Hummus
Submitted by: JULZ654
Hummus is a simple dip that goes well with raw veggies, chips or warm pita bread. You and your guests will love it!
recipes.sparkpeople.com/recipe-detai
l.asp?recipe=4487




Black Bean 'Hummus'
Hummus goes South of the Border! I spread this on bread or tortillas with vegetables for a quick sandwich, I dip carrots and celery into it, and I eat it with tortilla chips for a snack.
Submitted by SP_STEPF
recipes.sparkpeople.com/recipe-detai
l.asp?recipe=575680




Southwestern Bean Medley
A slow-cooker vegan chili/soup
Submitted by VEEJAY3
recipes.sparkpeople.com/recipe-detai
l.asp?recipe=1410755




Cactus Salsa (Nopalitos)-- (I've tasted this! Just want to make it.)
A delicious salsa, made from tender cactus, tomatoes, onions, cilantro, Jalepeno Jack cheese and lemon juice. A fresh Pico de Gallo salsa with cactus and cheese. Great for BBQ's, tailgating, parties, poolside.... Spice up your salsa!
Submitted by ABB698
recipes.sparkpeople.com/recipe-detai
l.asp?recipe=1538119




Chocolate Fondue (Chef Meg's Makeover)
By choosing a darker chocolate and fat-free evaporated milk, Chef Meg was able to cut the calories of this chocolate dip in half! She used bite-size marshmallows to ease the melting process, too. Her three boys love dipping fruit into this tasty and low-cal treat.
Submitted by CHEF_MEG
recipes.sparkpeople.com/recipe-detai
l.asp?recipe=736973

I've been wanting to incorporate more beans (as my carb for the meal/snack), this year. Can you tell that's true by the recipes I have saved?





Tuesday, May 17, 2011
What would you do if you suddenly felt like the world was *actually* limitless? If you could take flight at any moment? Would it be empowering? Overwhelming? Frightening? Freeing? Confusing? ...or beautiful?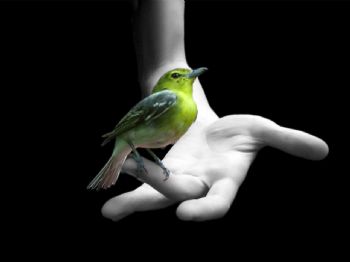 (www.deviantart.com "Free_Spirit" by ~randomsurprise )

It has been all of those, and more, for me in the past few hours. My husband is moving across state lines to Arizona, with the help of some of his friends. While I lived for quite some time out-of-love with him, trying to find a way to break our co-dependance, rationalize separation, and eventually come to terms with the concept of divorce, for me, this is a bit like staring out into an unknown universe from the shores of a whole new world. EVERYTHING looks different.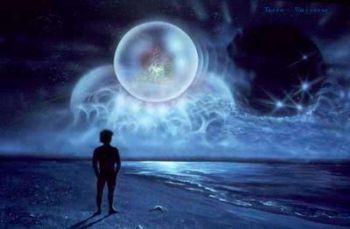 Not only that, but this feels even more important and I have a greater sense of responsibility than ever before. I am responsible for myself. I am responsible for finding my own solution to my impending bankruptcy and filing divorce paperwork, and preventing homelessness. His plan is set and in motion. I worked for so long, for the 6+ months since we first talked about divorce, to try to include him in my short-term solutions, and make sure he was provided for. I kind of lost sight of what *I* really needed. This echoes some issues from our marriage. I just found out today that he's moving, while in our final counseling session. And I felt isolated and alone, afraid of shouldering the burden of that mountain of stresses I keep talking about. I felt a little betrayed, used.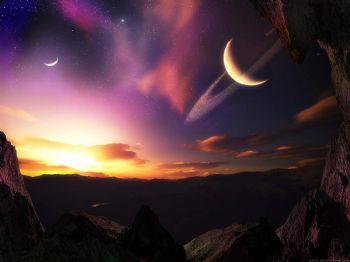 No wonder he wasn't worried about finding a job here... Or maybe he painted himself into a corner and this was his best option out. Either way, what was supporting us (my unemployment) is ending. And my plans for selling much/most/all of our possessions have not really taken flight - yet. I have SO MUCH to do. It will need all of my strength, lots of focused effort, and energy for action after action after action. Because that's what it's going to take to make sure that this doesn't crumble into devastation.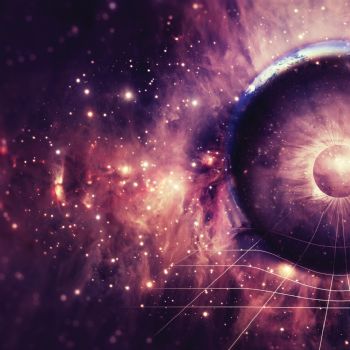 After feeling angry and used, I noticed that the anxiety in my stomach turned from fear to burgeoning excitement. It helps that I spent my evening with my friend, and burned over 500 calories (on the Arc Trainer, as I planned!). I'm worried - only just enough to have the adrenaline pumping through my veins urging me to organize. I have a plan. I have a goal. I have a deadline. And I have a back-up. In my self-talk I reminded myself that I initiated this. I refused to feel like a victim. This is what I wanted, ultimately, even if it seemed like it was coming before I was ready.

Never before has the proverb/saying that floats around SparkPeople, that I've seen a million times about weight loss and lifestyle changes, felt so true:

"Just when the caterpillar thought the world was over...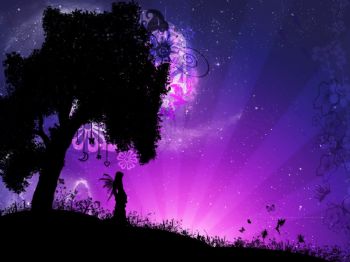 ...She became a butterfly!"

I want so badly the growth that will come from this, that it burns a little in my soul. I want to keep that fire. I'm tired of stagnating. This is the first time I've faced adversity, and felt energized instead of drained... faced it fiercely instead of crumpling into a heap of depression. Am I strong enough?! HECK YES I AM! The demands of what I've gone through in the past years were worse than this, and didn't have the promise that lies here. I've worked for a few years to change my thinking, BE more positive instead of think it, stay active and pursue healthy thinking, healthy actions, and healthy relationships. And if this feeling is the payoff, then I want more, like the victory of accomplishment!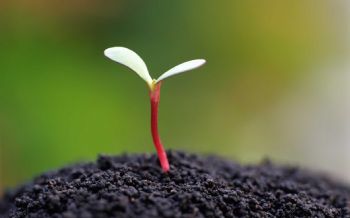 I need to find a job, a place to live, file for divorce, for bankruptcy, sell almost everything we own, etc., and most of it I have do to alone. I have to move by myself for the first time. I have to continue to find new friends, as I'm unsure of what the fallout will be from our 170 mutual friends (according to Facebook count), and learn that I can be engaging in conversation, instead of relying on him to entertain friends. My mom and sister live on the other side of the country. My biggest supporter, and friend in his family (mom) passed away in March. It is scary, but it should be, in a good way. That will function to help keep me safe and work to ensure my security.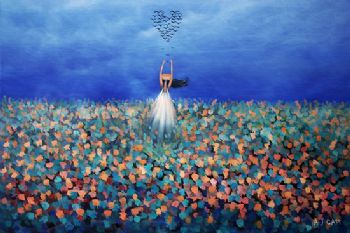 (Free Spirit Painting by Amanda Cass)

Since 2008, my signature tag has been a quote from Eleanor Roosevelt, from a magnet I had in my office before I was laid off: "The purpose of life is to live it, to taste experience to the utmost, to reach out eagerly and without fear for newer and richer experience..." I can do this. I have to do this. I will succeed.







Monday, May 16, 2011


I walked along a local "lake" water reservoir trail for a few miles today with NEWSGIRL2177 (Heather) and another friend. We got our ankles all dusty from the brisk pace on the (mostly unpaved) trail! It was the first time I coordinated an event where I hadn't previously been, so I was particularly proud of myself. It worked out well, we had a good time and missed the drizzle that started well after we returned to our cars. Yay!

During the walk I was all dreamy and sighing about nature, and thinking about the few childhood years I spent in Fallbrook, CA, playing in empty fields, and exploring. Heather spotted a crazy yellow & black snake by a creek we decided not to cross. (Looked like this one)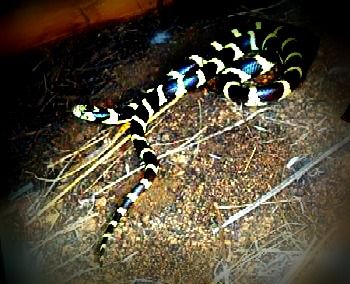 I think it was a California King Snake (Heather - that's nonvenomous, and considered harmless to humans. Hooray!) Plus I think it was deceased.

When we were taking a short break on the boat dock, we saw a Forster's Tern take a dramatic dive into the water after food! The lake was populated solely by Clark's grebes. And there were plenty of Sage Sparrow, and a couple of Great-Tailed Grackles fanning their tails near our turnaround. I wished I had brought my camera.




Feeling like such a nature-girl, I was planning my next hike and explorations, had coffee, got essentials at Target, and finally returned home. After awhile of tracking the trail on Spark Fitness, I was drying off from the shower when I pulled out half of a dead spider FROM MY EAR! It was so weird that I was a bit incredulous at first, but quickly wanted to remove anything else that was in there with minimal damage to my body.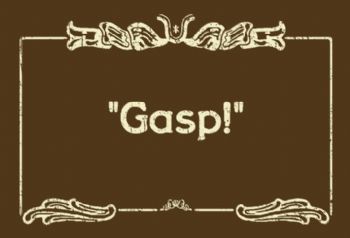 (Okay, side-note, one of the few actual fears I have is bugs in orifices. It's what makes the harmless silverfish bug so creepifying to me.)

So with my mind racing, I asked my husband to grab a tiny flashlight and look into my ear. He thought he saw something still.. I quickly grabbed the bulb irrigator from the bathroom that I've used a million times in helping him with ear wax, and go to the kitchen to prepare water for a flush. He said, "Okay! I'm going to shower now!" But I couldn't do it myself, and he had no experience using it, so it was frustrating for us both while my panic and creep-factor was rising. We managed.





I genuinely like spiders, just not when they are ON me (or in me, eww). I needed a method to help calm myself down, and start trusting that there aren't spiders hiding in my towels, or jumping onto me in the shower, etc., or that the risk of bodily invasion is too high to enjoy another trail. I've tried all day to think of this experience differently. Like: What secrets would a spider be trying to tell me that I could apply to my life & stressors?

So far I've only got a few:
*You can always make a new web!
*Diligent work pays off!
*Good things will come your way!

It's working! Mostly. ;D
I just want to recapture that nature girl feeling...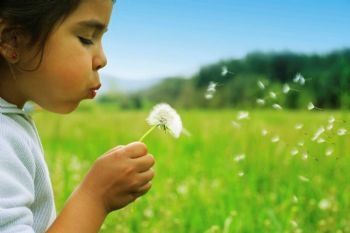 Thursday, May 12, 2011
I'm actively working on a couple of big things right now. But most importantly, I need to manage my stress level, and its effects. That will help make me strong enough to deal with everything else!

-There's so much to do before the month is up, and we're already at the midway point. We need to sell a lot of stuff in our apartment, maybe even furniture too, as fast as possible, but as smartly as possible so that we don't simply give away everything. The ONLY asset we have right now, and potential for extra cash, is the things we already own. It feels overwhelming, but the impending negative (disastrous) outcome would be worse.

-I talked to my husband again last night about needing him to get a job. My unemployment is about to run out. It's difficult to motivate him to take action because we will be divorcing. But it was difficult to do it before, because I always supported us. Nothing has really changed, I suppose.

-I've only tracked my food (completely) for 2 days in the past 2 weeks. Not surprisingly, I've gained/maintained weight. I need to be mindful of what I'm consuming.

-To help negate the effects of stress I need to faithfully exercise every day. Without fail, it makes me feel better.




BASICS: Sleep, Eat, Move - Babies do it, and that's how they grow. Adequate Sleep, Mindful Eating, Joyful Movement will help me grow past this difficult point into a better place with lots more sunshine and I will find even more happiness!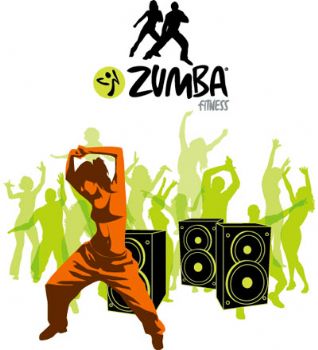 I need to muster more delight for the things I love. Some of the negative thinking, anger and frustration about the rising demands and challenges of my situation have polluted the things I once enjoyed. I am Zumba-spoiled. I've taken Master classes with Heather (NEWSGIRL2177), and we found THE MOST FUN ZUMBA CLASS EVER in Bradley's instruction. The problem is that he doesn't teach at the 24 Hour gyms anymore, so it would cost extra to take his private classes. And, frankly, everyone else pales in comparison to his super shiny awesomeness. HIS enthusiasm is infectious. But I've let my own enthusiasm for dancing and moving to slip away and be obscured by my dissatisfaction with the other instructors, and slight annoyance with other attendees. So rather than criticize, I will actively work to find things I LIKE about any given class. Top 3 recently:

*A week ago the instructor didn't show up and I actually lead the class (for one song) when a gym member brought the CD in. It was a lot of fun, and I was excited to be helping.

*The recent classes seem to be lower-energy/impact than what I'm used to. But this is actually helpful because I'm still rebuilding my strength and endurance after being sick a few times in April.

*There are MORE classes being offered in my hometown. With the price of gas, this is great news that I don't have to trek all over North County to find a class.

And bonus: Once I take these new instructors' classes a few times, I'll be more familiar with their style and their songs, so I can just focus on perfecting my technique instead of learning which way to turn or feeling a bit lost.

So there! I feel better already. :)





First Page
1
2
3
4
5
6
7
8
9
10
11
12
13
14
15
16
17
18
19
20
21
22
23
24
25
26
27
28
29
30
31
32
33
34
35
36
37
38
39
40
41
42 43 44 45 46 47 48 49 50 51 52 53 54 55 56 57 58 59 60 61 62 63 64 65 66 67 68 69 70 71 72 73 74 75 76 77 78 79 80 81 82 83 84 85 86 87 88 89 90 91 92 93 94 95 96 97 98 99 100 101 102 103 104 105 106 107 108 Last Page

Get An Email Alert Each Time WOLFKITTY Posts