| | |
| --- | --- |
| | WILLOWWINDS's Recent Blog Entries |




Thursday, April 09, 2009
Doing well no hiccups. Staying within my calories and eating healthy. Still doing my exercises. Today the pinched nerve is actiing up. My hip is hurting so exercise has to wait until the pain subsides.

If I hadn't mentioned before I am a shut in. I never get to leave my house anymore. My mobility and size is a big issue. Not say this for sympathy only that I never have a lot going on personally from day to day.

One of my favorite things to do is to search for the internet for stories, parables, quotes and more. I like to post anything I feel is inspiring. Not just for the weight but on life in general. If it is a story that has an author I will post it with the stories as well. Most of what I find is anonymos.

I like finding ones and sharing them. It keeps me busy and motivated with my health both mental and physical. Food for the soul so to speak.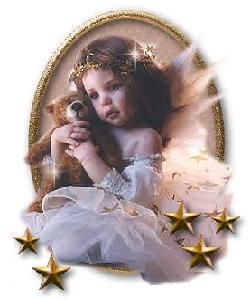 An Angel
An Angel wrote: Many people will walk in and out of your life, but only true friends will leave footprints in your heart. To handle yourself, use your head; To handle others, use your heart. Anger is only one letter short of danger. If someone betrays you once, it's his fault; if he betrays you twice, it's your fault. Great minds discuss ideas; Average minds discuss events; Small minds discuss people. God gives every bird it's food, but He does not throw it into it's nest. He who loses money, loses much; He who loses a friend, loses more; He who loses faith, loses all. Beautiful young people are acts of nature, but beautiful old people are works of art. Learn from the mistakes of others. You can't live long enough to make them all yourself. The tongue weighs practically nothing, but so few people can hold it.

Angels Unaware
It was a rainy night in New Orleans At a bus station in the town, I watched a young girl weeping As her baggage was taken down. It seems she'd lost her ticket Changing buses in the night. She begged them not to leave her there With no sign of help in sight. The bus driver had a face of stone And his heart was surely the same. "Losing your ticket's like losing cash money" he said, And left her in the rain. Then an old Indian man stood up And blocked the driver's way And would not let him pass before He said what he had to say. "How can you leave that girl out there? Have you no God to fear? You know she had a ticket. You can't just leave her here. You can't put her out in a city Where she doesn't have a friend. You will meet your schedule, But she might meet her end." The driver showed no sign That he'd heard or even cared About the young girl's problem Or how her travels fared. So the old gentleman said, "For her fare I'll pay. I'll give her a little money To help her on her way." He went and bought the ticket And helped her to her place And helped her put her baggage In the overhead luggage space. "How can I repay," she said, "the kindness you've shown tonight? We're strangers who won't meet again A mere ' 'thank you ' doesn't seem right." He said, "What goes around comes around. This I've learned with time - What you give, you always get back; What you sow, you reap in kind. Always be helpful to others And give what you can spare; For by being kind to strangers, We help angels unaware."

Have a great day





Wednesday, April 08, 2009
This is my new motto.

Too Positive to be doubtfull
Too optimistic to be fearful
& Too determined to be defeated

Having issues with my internet. It is so slow I think Dial up would be faster. To fill up my time I have been doing some writing. I was getting bored with Free Cell. A person can only play that game just so much. ha! I had been meaning to writing just kept putting it off. I think the internet problems gave me no excuses.

Been doing very well. Since getting out of the hospital a few weeks ago I have been hopping. I have a Nurse that still comes twice a week. He has arranged for me to get a helper 5 days a week a few hours a day. They would help me with my bath and dressing. They can even help with erands. It would help so much for my husband when he gets back to work.

Speaking of work my husband has the extension and he looks constantly and applies for jobs. No luck yet. What happens after the extension is gone? I am not sure what we do then. I got notice that the mortgage company is starting foreclosure on our home. The lawyer said that we have to wait until the trustee defaults. Then reapply for another bankruptcy. I am concerned because just hearing that word makes me kinda nervous. We only had one year left. Now we will have another 5 years. But at the same time I am not a basket case either. I know God will take care of us. He had been wonderful in his blessings to us so far. I am keeping strong in the faith that it will all work out.

I had a visit from nutritionist. The plan called for over 3,000 calories a day. I was like WOW. She helped me a lot to understand. If I was completely healthy and not a diabetic or thyroid I would eat that much and still lose weight. The nutrionist gave me a 1600-2100 calorie range. I have had a hard time I have to tell you this is like learning all over again. Where as I was used to 8oz of protein and no carbs, now I have 4 oz of protein and carbs. I am trying to consentrate on complex carbs. Believe it or not it is hard for me to get to 1600 a day when your eatting healthy.

I have been having pain still. Especially when I am in bed for more that 6 hours. So I try to get up and sit a while then go back for a nap if I need it. I really need my mattress replaced on my hospital bed. The company that provided it to me I owe money to and they won't even give me my correct wheel chair legs that they gave me 2 of the right leg for. Good news though my Social Worker has given me an application to apply for Medicaid. Then I can get those items I need and would help a lot with my medicine.I am waiting on a few statements then I will be turning in that paper work. .

I have a Physical Therapist who comes twice a week. She is very nice. She has given me exercises to do and each time she comes she gives me a few more. I add the new ones to the ones I was doing. I only do 5-10 reps on the new ones and increase reps to 20 on the ones I was already doing. She is cool she really pushes me. Only time I don't like to be pushed is when I am in pain still. But that only has happened twice. One was when I was in the bed too long another when it was rainy.

Well that is all that is going on with me. Hope you are all doing well. God Bless <3


Joke for today

DEA Agent

A DEA officer stops at a ranch in Montana and talks with an
old rancher.

He tells the rancher, "I need to inspect your ranch for
illegally grown drugs."

The old rancher says, "Okay, but don't go in that field
over there," as he points out the location.

The DEA officer verbally explodes, saying, "Mister, I have
the authority of the federal government with me." Reaching
into his rear pants pocket, he removes his badge and proudly
displays it to the farmer. "See this badge? This badge means
I am allowed to go wherever I wish, on any land. No
questions asked or answers given. Have I made myself clear?
Do you understand?"

The old rancher nods politely, apologizes, and goes about
his chores.

A short time later, the old rancher hears loud screams and
sees the DEA officer running for his life, chased close
behind by the rancher's prize bull. With every step, the
bull is gaining ground on the officer, and it seems likely
that he'll get "horned" before he reaches safety. The
officer is clearly terrified.

The old rancher throws down his tools, runs to the fence,
and yells at the top of his lungs, "Your badge! Show him
your badge!"






Saturday, April 04, 2009

This I got in an email and it was too beautiful not to share. Have a Wonderful weekend.

A BEAUTIFUL PRAYER
I asked God to take away my habit.
God said, No.
It is not for me to take away, but for you to give it up.

I asked God to make my handicapped child whole.
God said, No.
His spirit is whole, his body is only temporary

I asked God to grant me patience.
God said, No.
Patience is a byproduct of tribulations;
it isn't granted, it is learned.

I asked God to give me happiness.
God said, No.
I give you blessings; Happiness is up to you.

I asked God to spare me pain.
God said, No.
Suffering draws you apart from worldly cares
and brings you closer to me.

I asked God to make my spirit grow.
God said, No.
You must grow on your own! ,
but I will prune you to make you fruitful.

I asked God for all things that I might enjoy life.
God said, No.
I will give you life, so that you may enjoy all things.


I ask God to help me LOVE others, as much as He loves me.
God said...Ahhhh, finally you have the idea.


May God Bless You,
"To the world you might be one person, but to one
person you just might be the world"
"Even the word 'IMPOSSIBLE' says 'I M POSSIBLE' "





First Page
1
2
3
4
5
6
7
8
9
10
11
12
13
14
15
16
17
18
19
20
21
22
23
24
25
26
27
28
29
30
31
32
33
34
35
36
37
38
39
40
41
42
43
44
45
46
47
48
49
50
51
52
53
54
55
56
57
58
59
60
61
62
63
64
65
66
67
68
69
70
71
72
73
74
75
76
77
78
79
80
81
82
83
84
85
86
87
88
89
90
91
92
93
94
95
96
97
98
99
100
101
102
103
104
105
106
107
108
109
110
111
112
113
114
115
116
117
118
119
120
121
122
123
124
125
126
127
128
129
130
131
132
133
134
135
136
137
138
139
140
141
142
143
144
145
146 147 Last Page

Get An Email Alert Each Time WILLOWWINDS Posts