| | |
| --- | --- |
| | WILDFIREKRISTIN's Recent Blog Entries |


Monday, July 16, 2012
Walking the Fat Line with Pictures!!!

Sorry for below this blog on the comments, I had to edit a former blog and add it here and ended up leaving the comments. My blog button refuses to work to allow me to add a new blog. Thanks in advance! Kristin

Please let me say first, I am sorry that I haven't been on spark in a very long time! I have missed each of you very much!

I went to the Spark Rally, hosted by Indygirl and it was wonderful to meet many new people. I know Indygirl has posted

a blog and if you haven't yet seen it, please drop by and check it out. I am going to post a few pictures here just in case

you haven't seen it.

I was a speaker, and true confessions had to come out. I had gained back weight and I didn't want to go in front of my

fellow Sparkers and admit defeat, but truth is, not one of us is perfect and I felt I had to be honest and say, yes, I have

lost a lot of weight, but in the long run, I gained back a lot too. Yes, I have still lost 200 pounds and I am proud of that,

however, I have gained back 35 ugly pounds that brought me to my knees and did this within six weeks. I can't tell you what

a huge difference this has made in my body! My back hurts again, I feel sluggish, worn to the bone and let us not talk

about the guilt and shame I allowed to swallow me! I know what my body needs and it isn't these unwanted blubber parts!

How did I manage that after maintaining after months of weight loss? It was easy, I gave way to my old eating habits and I stopped

exercising. Foolish girl I was! The only people that were happy were Dairy Queen and McDonalds to see their old fat girl back!

However, I am not here to beat myself up, nor am I here to make excuses! I am back and ready to start

again with the baby steps I have preached over and over about. Somehow, I thought I could go along and not

do the things I knew were best for me!!! I don't know how or why that happened, but I am taking control back

over my life. Actually, sitting here, I can tell you why it happened, but like I said, no excuses allowed!

I have ate clean for the past two days now and I am happy about that. I am planning clean days and of course

I am planning to eat things that I want too. I have to remember, moderation, moderation, moderation!

This has been one heck of a year and I promise myself and you, I am going to end it on a good note!

GREAT NEWS!!! Website and Support Groups coming soon!!!

Myself and a fellow Sparker are joining forces and we are going to start weekly support groups in our

area. We feel we need the added support of friends that are close and it will help us reach our goals

in helping with others. I am also starting a website that I have had in the works for over a year, called,

Losing4me.com . This is in NO WAY to compete with SparkPeople.com in fact, this will be only a

local meeting place for locals or anyone who wishes to read our blogs, or updates. I am doing this more

for myself then anyone, as I feel it is a great tool to help me continue on the road to successful weight loss!


I hope you enjoy the pictures...and please, please, if I haven't spoken to you in awhile, please, know I still

am here and loving you very much! I wish you all the very best in life and I am back to help support you on

this lifestyle journey!

Step ONE, go back to Spark People and begin ...... Check@

My son Zac, has lost 50lbs this year and is running like mad daily..five miles..I am the proud mama!!!! Even if he is wearing his goofy hat and glasses!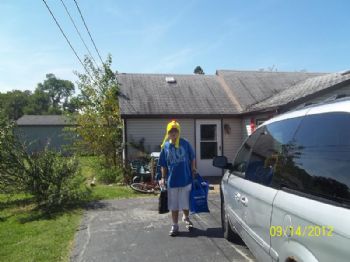 Me at the rally!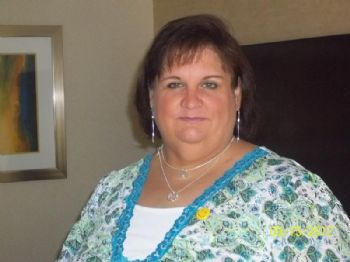 My sista and I at the rally!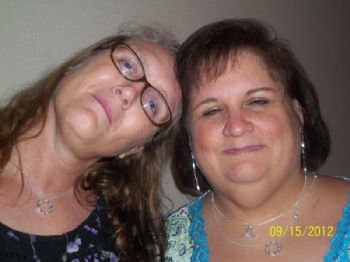 My best friend and I at rally!!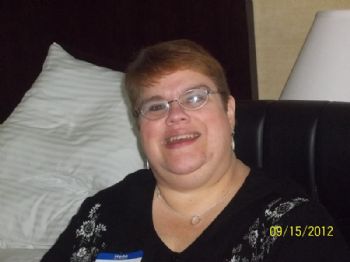 The four Spark Girlies together again!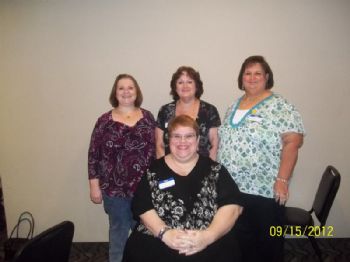 Spark Picture of group from the Rally! A couple pics to share!





Love ya all,

Kristin





Thursday, June 14, 2012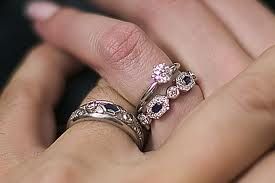 5 months until I marry the man of my dreams!!!! Someone pinch me.....


I used to think love what but a dream
Until I met a man named, Kareem
He fills my heart with desire
Burning my soul with his flame of fire
Kareem, is so pure and kind
Possessing a resplendent mind
Kareem is an angel human on our earth
He gives my life new meaning of worth
He restores my faith in God and love
As he is my blessing from the heaven above
Thank you Kareem, for loving me so true
I could never love another more than I love you!






Tuesday, June 05, 2012
OMG..can you believe this?

When I started Spark, I was full of hope, but short on belief in myself. I had lost a few pounds on my own, always to gain them back.

My total weight balloned quickly to 536 pounds and I couldn't walk, couldn't breath without oxygen and ate to help myself to an early grave.

I am so happy to announce that I busted through the 5's..4's and 3's

I AM OFFICALLY 294!

Okay, I know some of you are thinking...good lord...she is happy about being 294 pounds?????

DARN TOOTIN' I AM AND I AM RAISING THE ROOF IN HAPPINESS!

Lately so many people have asked me to be friends, they say I inspire them and they feel hopeless on their own journeys to health, but I don't want to inspire, I want to help

EMPOWER them on their own success story. Everyone has a success story in them and I hope to help each of you find that story within yourselves.

Thank you for all the frienship adds, motivational messages, lovely heart felt emails and for the constant support

here on SPARK PEOPLE.

My life is changing everyday and I am proud to call SPARK PEOPLE my home and so THANKFUL for all my friends here who accept

me for the person I WAS and for NEW the person that is unfolding before your eyes.

I love you all and remember..................................
......

We can do anything we put our minds too...YOU GOT THIS BABY!

Much love and hugs,


Kristin





Monday, April 16, 2012

My wedding DRESS!




I haven't been on SPARK PEOPLE for over 52 days and even then it was only to update about my mother's health status. I feel very disconnected in my own weight loss journey and started calling this a diet..not a lifestyle. Amazing how life can throw you back in the the same old dull routines and bad habits. I have lost successfully over 200 pounds and have a long way to go, but I am BACK and I am going to work harder then ever to achieve my goals.

My mother passed away, March 10, 2012. It was a devastating moment in my life. Sadly, I had to be the one to ultimately pull the plug as people refer to it on my mother's life. This was a choice I never, ever, wanted to make and having to do so has brought so many emotions to the top of my life that I have been overwhelmed, frustrated, angry, and guilty all at the same time. I won't lie, I also feel relief. If you have never been through an illness with a loved one, you may not understand the relief I feel, however, if you have, then you know you are happy that the person is no longer suffering and that the weight of "when and what ifs" are over.

I spent my first holiday without my mom. Easter, one of my mother's favorites, I spent all in bed all day alone, mourning the loss of my mother. She wouldn't have wanted this, but I couldn't bring myself to get on with life or out of that bed. A couple of weeks ago I realized I was heading down the wrong path, yet once again and I went to see my doctor. For this first time ever, I can remember communicating to someone the REAL feelings inside of me. I told her how angry I have been and hateful to. She was not stunned as she deals with my major depression, but instead of me saying, all is okay, I laid it all on the line and told her what was inside.

She sent me to a partner in her medical facility, with whom I did not want to see. I was sure that no one could help me or understand what was happening to me. After all, I have been to so many do good doctors only to feel more exhausted then when I first entered treatment. Being a trained social worker and having worked in this field for sometime, I know how to play the system and say the right things, but why I did that, I haven't a clue. Why couldn't I be honest and explore what the heck was going on inside of my brain and the things that were eating me alive? Going to see this new person, Michelle, last week, I entered the office with an attitude. I knew she wasn't going to ultimately be my counselor so frankly I didn't give a damn what she thought of me. Again, this is the strange behavior I have possessed as of late. This is the anger, I don't know what to do with.

Michelle, having dealt with people like me on numerous occasions was ready for me. She had a case notes in a file she reviewed before I entered her office, so she already knew that she was dealing with someone who can't shake hands or be touched easily. She knew I would be angry and most likely uncooperative, because I told my doctor, I am only doing this for you. This is bull and won't help me. Welcome to my pleasant attitude.

Michelle sat down and I didn't bother to look at her, she gave me the space I needed to open up. I knew what she was doing, so I was careful and guarded and didn't want to play along. Then something happened. She started asking all the right questions. i was stunned, because she asked them so confidently like she understood what was happening in my brain. I would answer one question and she would draw another out of me and before long, I found myself telling the truth. NOT only to her, but to myself. I was amazed that anyone could ask questions so well and cut me right to the bone. I wasn't going to answer, but then the sensible Kristin came running back like a flood of a river and I wanted to know, what the hell was wrong with me.

Then came the diagnosis. I really didn't want to hear it, but I knew in my mind and heart, that I needed to hear this. I have been diagnosed with Bi Polar II and PTSD. The have advised me to have intense therapy and within the next few months I should have a much happier frame of mind. Also, they ordered a new medication to help stabilize the ups and downs of my life. I haven't a clue if it works yet, because it has only been a week since it was ordered for me and I have been taking it. She is increasing the dose, every couple of weeks until she finds something that will work for me and with my other medications. I only pray this helps. Normally, I would be ashamed of this, but you know what? I am NOT! I need the help and I am finally going to get it.

Living without my Mom has been so hard, the life changes are astronomical for me. I had no idea I would go through this much pain. With that said, I believe my mother is up in Heaven pulling strings to help me get out of my own head and follow through on this journey. I don't want it to end here. Although I feel good with my weight now, yes, I know your saying to yourself, no one can feel good at 303 pounds, you would be wrong. Being 536 pounds I felt hopeless, scared, afraid of living, alone, lonely, tired and so much more. I now have HOPE again, to have a normal life, whatever that may be.


Some AWESOME things in my life I want to SHARE!

1. I am getting the help I need through therapy and medications

2. I am able to put my mother's passing to peace

3. I am open to new things

4. I realize I am worth fighting for and getting back on track

5. and this is a shocker. I AM GETTING MARRIED!

I finally found a man who loves me for me. Inside out. He is kind, loving, and warm. He is body beautiful, but his brain is far more sexier then any other man I have ever met. He can speak, write and communicate 7 different languages. He is beyond intelligent and one of his favorite things to do is read...as he thirsts for knowledge always. I love that about him. He is constantly thought provoking and teaching me new things daily. He is so funny and tries to make me laugh.

What I love about him the most is this...he understands me. He went to talk to a friend of his about me, because my insecurity can drive him crazy. He doesn't understand why I have it. I say, uh duh look at me and look at you. His response to that? Kristin, it is only weight, and we will train to get that gone, but your heart is so loving and kind, I have never met another like you and I want you to be my wife and you are already my goddess and I find you to be so beautiful. Please he tells me, see what I see. He always says, Kristin, find the good in you, and please love (his words and sweet name for me) use the white page. He means start fresh. His friend the counselor said to him, "drop Kristin, she has had to much in her life for you to understand and deal with and her trauma is from when she was a child."

How that man knew that, I don't know. I suspect my darling man really did listen when I talked and was able to describe some things to him. Instead of dropping me and moving on this wonderful man said to me and I quote, " Kristin, I am never going to walk away from you, never let you down, I told my friend, she needs me and I need to be there for her, she just needs real love and someone to count on."

OMG, even now I am crying. How could someone love me so much, even when I push so hard for him to leave me because I am sure I am not good enough for someone so intelligent and kind?

Before my mother died her and I had a long talk about this wonderful man of mine and she was worried I could get my heart hurt, but the night before her death she wanted and told me to be happy and gave me her blessing. It was her last words to me. I feel that God has sent me a gift and a blessing. And with my mother's approval I have accepted his marriage proposal.

I have so much to be THANKFUL for.

I have my health that I am regaining.

I have my children and family.

I have common sense to get my behind back to SPARK PEOPLE

I have awesome friends here on SP that stand behind me, support me, hold me up when I need it and push me to do my best and strangely enough, have not even once given up on me

and much to my happiness and surprise

I have the love of a good, kind and generous man.

Please meet my love of my life, Kareem. We will be married at the end of this year and my life will have changed so much in the two years I will have been on spark people. Everything is positive and moving forward.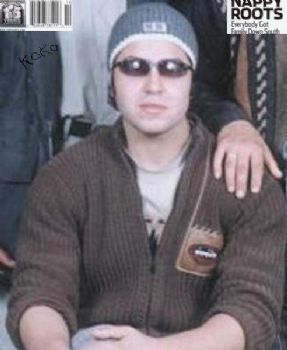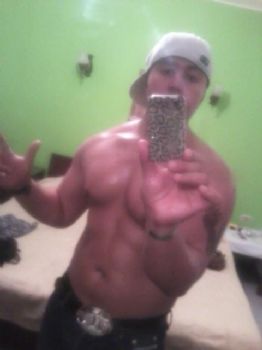 We have to be in this life people..so let's live it~ for the here and the NOW!

I am NOT NOW OR NEVER GIVING UP. Please come along with me on my journey of renewed faith in myself and in the life I hold so dearly.

I love you friends! I have missed each and everyone of you and I am back to support you. Please forgive my long absence and know that while I was gone each of you were in my mind and heart always.

Love,

Kristin







Wednesday, February 15, 2012
Please, find Inspiration in my blog..it is meant to inspire you.

Last night I stood next to my mother's hospital bed, holding her hand and crying, with her. In one of the rare moments yesterday, my mother recognized me long enough to say that she loved me and didn't want to go. She hasn't gone as of yet, she remains stable, but the doctor has given me two days to make a choice, she lives on a machine or I let her go naturally. She has about 5% chance of living without the machine.

Have you ever been in this position? This is terrible drama for a fat person with an emotion eating disorder. You may be asking yourself how I could write such a blog detailing my life. Like Snowangeldiva who dances when sad, happy and for pure joy, I write. I suppose it is therapeutic for me just as her dancing is to my dear friend. Even with that said my eyes are blinding me with tears so it is a good thing I can type without looking at the keys. My friends, I hurt so bad I can't stand it. I am scared to lose the one constant person who has loved me unconditionally my whole life. My mother is not just my mama, she is my best friend, she is the one person who stood by me when I was raped, through my addictions of drugs, alcohol.and my ever present food addiction. When I was 536 pounds, my mother was the only person, besides my children, who looked at me without disgust and didn't treat me as if I didn't matter.

One of my mother's last wishes has been for me to get my life back. At 536 pounds my life wasn't a life. I sat day after day on the couch, sleeping on the couch and eating on the couch, because that is what I could do. My mother believed in me that I could do more, but I didn't believe I could. About a year ago, just after all this began, my journey of a healthier lifestyle, she confided in me that she was afraid to die due to the fact she no longer thought I could take care of myself and that I would leave my children motherless. I can't begin to tell you how much joy my mother has had seeing me drop over 200 pounds, because I can get up without crying in pain, I can go into places...most of that is due to self esteem, my drive for life is coming back slowly but for sure, I get up when something is needed...this used to be a real issue. Everyone had to cater to me, now I can cater to everyone and wow is that a good feeling.

When people look at me they do see someone who is over 300 pounds, but now they are starting to open up to me, confide in me and I finally have a friend here, Martina. Martina is a person I have grown to adore as my newest and only friend in this town. She sees me for me, just like mom. I need that now more then ever. I know that 300 pounds is HUGE to anyone, but to me I feel so darn skinny compared to what I once was.


Okay, now I am rambling. If you only read one part of my blog, PLEASE READ THIS PART.

Living for one day!


My mother, who had a very hard life, taught me to be tough on the outside. Most people are scared to death of me, to me this is so silly, but my outside doesn't match my insides of who I am. My mother was so hurt in her life that she became a fierce storm to be reckoned with. No matter what happened in my mother's life she would be ready to take it on, never once did I see her back down or run and hide from anything or anyone. Me? The chicken of it all really, I would rather bury my head in sand and let her tackle those issues for me. Imagine how I gained all this weight?!

My mother was never happy. I don't think ever in her life honestly. She was in a car accident with her younger brothers and sisters, her mother and her drunken father. Everyone was killed except her father and her. She wasn't allowed as a child to talk to her father and was given to her grandparents that even at that time were elderly and had grown senile by the time she was preteen age. No one to take her or able to take her, she ended up in an orphanage and alone. By the time she was 17 yrs old she lived on the streets and learned how to do odd jobs to make money and live. Then she had me, I am sure one of her biggest regrets due to the fact she had such a hard time taking care of herself and then adding me on to it as well. My father, no help to her, was a drunk, a mobster and unknown to her at the time was a married man. I guess you can see her life just didn't get easier.

She was always, and I do mean always living for the big "ONE" day, when our lives would change for the good. When we wouldn't have to worry about how to not go hungry, which she did often to feed her children.

My wedding DRESS!




Her ONE day never came. She married a man who ultimately ruined the rest of her life. He beat her severely making her wear black and blue glasses daily and refused to let her go until the day he died. She had to move just to get any relief from him, but he would follow her and move around the corner from her, as crazy as he was he thought this was love. She never allowed herself to fall in love or have a relationship again in her life. This was her choice, one she made on conscience level, but one I know she must have regretted at some point in her life as she was young when she made this choice. For someone to do this, you know she must have gone through some real hell that I can't explain to you here without it being ten blogs long. I can only tell you that the life we had at that time was beyond terrifying, beyond explanation because very few people no what it is to live a life with that kind of monster and be fearful of every move you made not to set the monster in motion. In motion meant beatings and rapes for my dear mother. If you read a previous blog of mine, I explain this monster as being the one who would lock me into the closet when my mother wasn't home and would hang me with a belt, just enough so I wouldn't die. Even now as I write this I can feel the coldness and darkness of the closet and the fear I felt knowing he could do much worse and often told me how that much worse could or would be.

In the past week, I have gorged myself with food. Anything to help forget and comfort me. I have regained seven previous pounds I had lost. My mind knew better, but my body wanted a release, it was either that or go back to drinking the bottle of rum I bought that sits here in my hand. One drink of this and I will lose my ONE day. One more drop of bad food and I will lose my ONE day.

Last night I cried, God, what else do you want from me and mama? In the past two and a half months I have lost my marriage and became divorced, lost my stable home, lost of one my best friends, lost a nursing home patient I dearly loved, lost a man I thought I could love, and now my mama which is by far the biggest loss I will have lost thus far in my life. How am I to make choices that I don't think I can live with? Where or what is the lesson here?

God answered me this morning. He made me get up out of bed even though I didn't want to. He made me feel pain, even though I didn't want to. He is making me confront my choices and made me realize today is a new day and eating unhealthy is not going to change the choices in front of me.
All of a sudden I remembered the conversation my mother had with me about living and one day I would be happy and healthy again. I didn't tell her at the time, I can't remember the last time I was truly happy. Then like a ton of brick it came to me...her one day would never ever be there for her. She knew this..knows this. This is why she kept pushing for me to have a chance to have one more day.

You may say this is a sad blog, but this blog is NOT sad darlings. It is a renew of everything good that can happen. I am going to make that ONE day happen, for me, my children and my dearest mother.

After everything I just poured out of my heart and laid on the line in this blog, I hope you too will feel inspired to stand up and take your ONE day. Start living for today, even if you are 500 pounds. We don't have much time in life, so feeling regrets is not going to make life better...we need to reach for life NOW, because your ONE day could slip by like mama's has. YOU must start taking care of YOU! Never allow yourself to live the life of regrets I have. Please, don't beat yourself up over a few pounds..just get back on track...stay on track or whatever makes you happy.

Am I happy? NO, I am not. I have to make a choice in the next couple of days that could end my mother's life. No one in her right mind would be happy. My comfort no matter what is knowing that my mother's ONE day will happen in heaven, that GOD will give her that ONE day, because she has lived hell already and she deserves so much more.


I find myself at the Fork in the road. In a few weeks from now, I believe my mother, my best friend, will be gone, my housing will vanish and I will find myself on the ONE day trip. When I have the last talk with my mother..even if she can't respond, I am going to tell her that my ONE day is coming, that I am going to find a new house, find someone that is willing to give me a chance again to work and a road to happiness and success. I am most of all going to beat this weight loss battle and I am going to do that right here at Spark People, which by the way she LOVES. She has it linked to her personal page and reads everything she can on it. She feels like Spark really helped save my life and the friends that I have found here are invaluable assets to my life. She is right.

I love Spark People, I adore all my friends here and most of all I love the support, friendship and the constant unconditional friendship you provide me. No one makes me feel as if I am not good enough, in fact, you make me feel like a super star, so all in all I would say that having my one day starts right here with Spark People.

I hope that if you read this to the end you will feel inspired to keep moving on in your life, grab your ONE day, that is today and live NOW no matter what your size, your issues, addictions or personal life. YOU and I are going to be here and we are going to make our ONE days..everyday.

Most likely, I won't be one after today for some time, due to all the things in my life. However, I want you to know that I am here in spirit and that I am thinking, praying and holding each of you in my heart. I can't tell you how much I miss you all and watching and sharing your life and journey. Please give me time to return, BUT please don't leave me by the waste side. I will be back..

Love to all and God Bless!

Your dear friend always,

Kristin



1 2 3 4 5 Last Page

Get An Email Alert Each Time WILDFIREKRISTIN Posts