Wednesday, February 03, 2010
I was really scared to weigh in this morning after my son's 1st birthday party weekend! I lost 2 more lbs!!! Pays off to track the food even if I am not eating the best things every meal. I like how I can still have cupcakes and french fries without cutting myself off completely! Its just about moderation!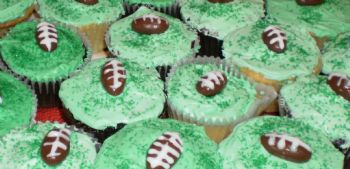 This picture is of the football cupcakes I made for Jayden's 1st birthday! I made the footballs even!