| | |
| --- | --- |
| | WARMSPRINGDAY's Recent Blog Entries |


Saturday, September 13, 2014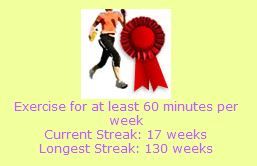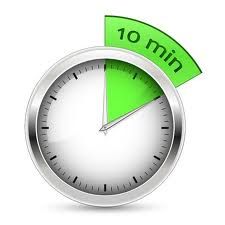 6 days per week

No magic, but staying true to the goal.





Thursday, August 28, 2014
Ten minute streak six days a week still going - since June 23 I've kept the streak. I've missed 3 days since mid-May when I started the streaks.





Sparkguy says the exercise magic kicks in around 3 - 6 months. I've been in the magic place, but it's not here, not now. I'm still waiting for the magic to kick in since my re-boot; but the 10 minute goal has kept me focused. Today I didn't have time to do the workout I had planned to do in the fitness center at my workplace; but the 10 minute goal got me to do a 10 minute arm workout with 10 # weights when I got home. I set the timer, grabbed the weights and just did it. If no goal, today would have been a no workout day. Ten minutes is better than no minutes.

Now if I could just kick in the same with my eating. After all, you get fit in the gym and skinny in the kitchen. I was doing so good for awhile, but I seem to have lost my way - again! I want the mojo back of those early days on this journey when it all seemed so easy and I felt like I could do this forever. I knew then that it was a marathon, not a sprint, but I had mojo. The mojo isn't there right now. Life just seems to have overwhelmed the past 4 years. But you know what I have gained? Grit, determination and "never-give-upness." I've learned that about myself, or maybe it has developed. I have faltered, I have fallen, but I have not given up. There are days I wonder if it is really worth it, but when I consider how horrible I felt after regaining 20 pounds . . . yes, it is worth it. This is a journey for a lifetime, but I'll take a step at a time.

Waiting . . . hoping . . . for the magic to kick in, the mojo to return; but if not, I hope I can follow this: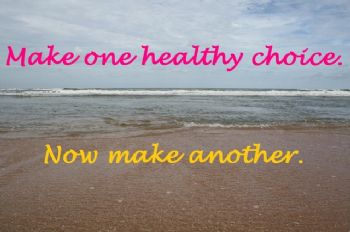 I have never regretted a healthy choice.








Sunday, August 24, 2014
Struggling!

But still on track with at least 10 minutes per day of exercise 6 days per week. The last two days I was feeling so tired and discouraged, that my exercise consisted of 10 minutes of stretching. But my back and my hips needed it and it kept me moving.

My eating has been slipping. I really need to do a 3 day refined foods fast. Even my focus for that seems lacking.

My struggle is not just on my healthy living journey - it's just a struggle about life right now. I have more physical stamina - finally - with consistent exercise; but I feel emotionally and mentally exhausted.

But I will journey on.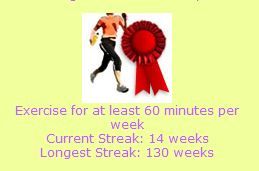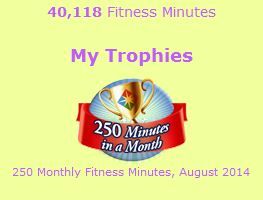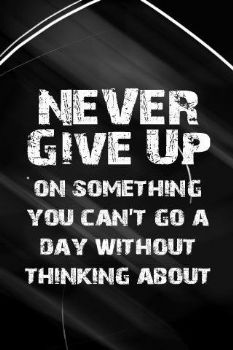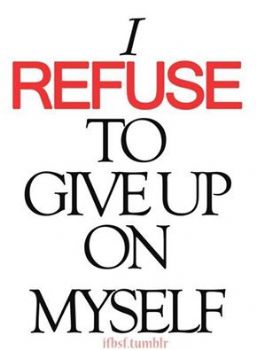 Saturday, August 16, 2014


Life has been very busy.

My Dad had cataract surgery, so making sure all was covered there with caregiving, Doctor appointments, eye drops, etc. was a very busy and stressful time for me. But all seems to have fallen into place and all going well. Caregiving on weekends and planning for caregiving during the week, continue there, occupying a great deal of not only time, but mental energy.

My garden has been keeping me busy. Green beans: I have canned 27 pint, given some away and have several quart in the fridge to freeze. I will use them in my home canned vegetable soup later this fall. The green beans are about done. Cucumbers, yellow summer squash: more than we can eat - plenty to share. Tomatoes: have blighted, but have a nice little supply of cherry tomatoes and am getting some for fresh eating - will have none for canning. French horticultural beans: ready to pick. I'll blanch and freeze them; we love them in soups, or a pot of ham and cabbage. Cabbage (speaking of): took off a lovely sweet head and cooked a pot of smoked sausage, cabbage, carrots, onion and horticultural beans last weekend- delish! Red Beets: took some out today and plan to do something new - oven roast the beets instead of boil, and cook the greens. I've not tried either before - any hints? Sugar Snap Peas: got 4 or 5 lovely meals. Swiss Chard: we have plenty but I was disappointed with it this year. We didn't like it as well for some reason, so I stopped taking it off. Turnips: everything went into the tops and the roots look more like . . . horseradish? Butternut Squash: have some nice squash developing. Lima Beans: don't look too promising - our growing season is almost too short, but somehow I keep trying. Corn: in about a week. I want to plant some fall crops if I can get to it, things that yield quickly and like cooler weather: lettuce, more red beets, maybe turnips again, radishes, spinach.


I am on track still with 10 fitness minutes per day 6 days a week. Losing Zumba and Fitness Class under a coach at my work place - something that has been an anchor for me for more than 2 1/2 years - threatened to throw me for a loop. But there are enough people interested that we are seeking to push through and keep something going. The room and the equipment is still there, just not the scheduled time or the instructor. We've fumbled a bit, but we'll get it, and I haven't lost a day of my fitness goal - I've just had to be flexible. A few days, I had to use my gardening as my fitness minutes, and some days I really only have gotten 10 minutes and not the greatest workout, but the 10 minute goal keeps me moving. It's been tough forming the habit, but not regrettable.

Batch cooking on the weekend continues to be a mainstay for my sanity and providing me with healthful, balanced meals throughout the week when my time is limited. Even so, my eating has not been stellar the past week. I have allowed some extra snacks and unnecessary food to creep in. Making zucchini bread last weekend didn't help. I'm thinking it's time for another 3 day sugar/refined flour fast. That helped to re-set me physically and emotionally in the past - likely coming up soon.

I continue with my 180 mile per day commute 4 days per week, with one day working from home; and some major stressors continue in my life, that I struggle to deal with that also steal a great deal of mental and emotional energy. Trying to take one day at a time and keep my head above water. I have many things to be thankful for, and I need to focus on them.

That's my life in a nutshell right now. Still checking in to SP daily - it's one of my anchors. We can do this - one day - one step - at a time. I'm not where I want to be, but I'm not where I was!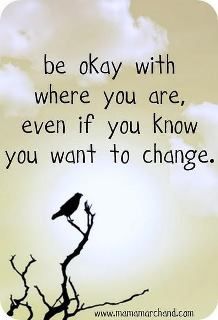 Friday, August 01, 2014
I met my fitness goals for July of at least 10 minutes per day exercise 6 days per week.




This garnered me 699 fitness minutes for the month of July.

Chris Downing, founder of SP, says the exercise magic kicks in at about 3 - 6 months. I can't say the magic has kicked in yet, but I'm still forming habit, still operating out of willpower over what I want to do. I'm waiting for the magic to kick in.

I had determined that I didn't need to fill out a schedule for August, I could continue the same schedule that I used for July with 2 days strength training under a certified trainer at fitness class at my work place, 1 day of Zumba, 1 rest day, and either an outdoor walk, Walk at Home w/ Leslie, or the elliptical on all other days.

Now I've had a wrench thrown in my gears. My work place has announced that they are discontinuing fitness class. This has been an anchor for me the past 1 1/2 years. I'm going to need to re-think and re-plan. Which takes time. Which I don't have in great commodity. I have so many things going on at so many different fronts that it was a relief to me to have a schedule that works and I don't really have to plan or think about a great deal. Really in a bad place emotionally right now as well.

Out of kilter, but glad I've had this period of self-discipline at work for me - hopefully will be enough to keep me going. Had this happened in April, I would have sunk like a stone.





1 2 3 4 5 6 7 8 9 10 11 12 13 14 15 16 17 18 19 20 21 22 23 24 25 26 27 28 29 30 31 32 33 34 35 36 37 38 39 40 41 42 43 44 45 46 47 48 49 50 51 52 53 54 55 56 57 58 59 60 61 62 63 64 65 66 67 68 69 70 71 72 73 74 75 76 Last Page

Get An Email Alert Each Time WARMSPRINGDAY Posts