Wednesday, May 25, 2011
Okay, so this isn't exactly what I had planned, but that's okay. I was going to take pictures at work, but forgot my camera at home. So...instead I took some lovely pictures of outside in my back yard in the rain!

This is what my day looks like...rain!

Following Nancy inspiration of finding the positives in the rain, well here goes.

My garden beds are being gently watered by God, saving me from having to come home from a long day at work and tend to the garden.
The garden will flourish with the nice rain (hey, I'm being positive on this one!)

So they don't look like much yet, but give them a couple of weeks of sunshine and rain...and they will look a lot less like dirt and more like something growing *grin*
I'm excited because my hubby and Q are going to build me a Fourth raised garden bed in front of the large one by the fence. They will leave a walk way between the two beds so that I can easily reach everything.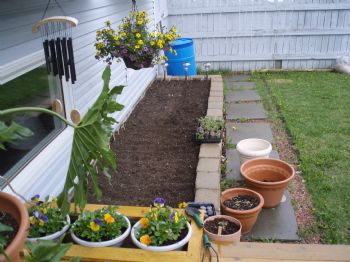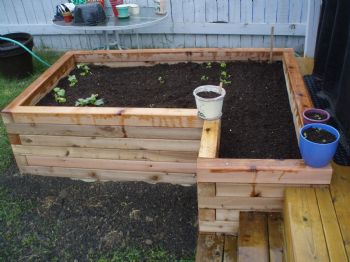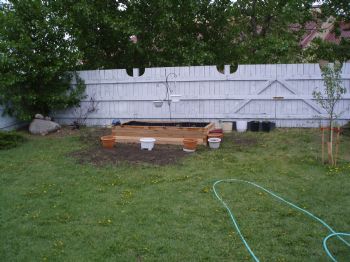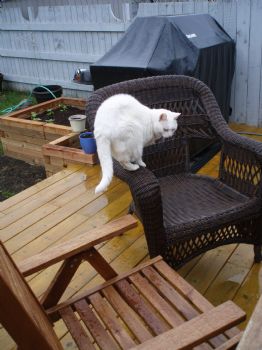 Yes, this has become a typical day for me once I get home from work. Garden, cat and unwinding. Kismet was whining to get outside. When she ran out, she suddenly realized that it was raining and was pretty quick to get back in the house. Crazy cat.