Sunday, May 30, 2010
Not a pleasant weekend here! Mother Nature has got her signals mixed up. It's supposed to be early summer time here. My garden has been mostly planted, my flowers are in...and now we have this!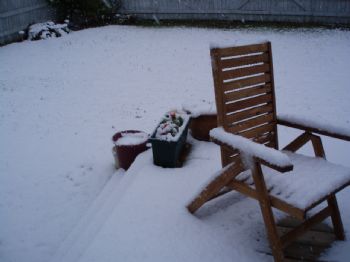 These are yesterday's pictures, and it is still coming down this morning!



We managed to get the garden area covered with plastic, but I don't know how much damage will be done. Not only from the snow itself, but from the weight of the plastic with snow on top of it!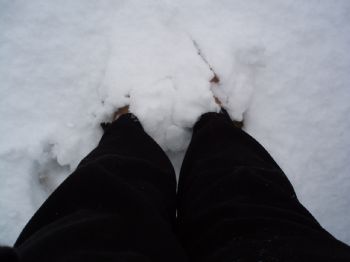 Oh well, what are you going to do??? All that I can do is give it to the Lord and trust that my plants will survive.

My Positives:
Tomorrow's weather forecast says sun and warmer temperatures...so this will not be long lasting.
Another day of not having to do any yardwork...in otherwords, we get to relax!
Life is full of surprises...how I react to them is up to me!

Have a wonderfully blessed day,
Hugs,
Wanda