Sunday, July 10, 2011
Friday's event started at the Convention Center and went past the sculpture garden we had visited on yesterday. Des Moines is actually very hilly. It was a challenging walk. Our first checkpoint was at the Governor's Mansion (circa 1869)which is named "Palace of the Prairie".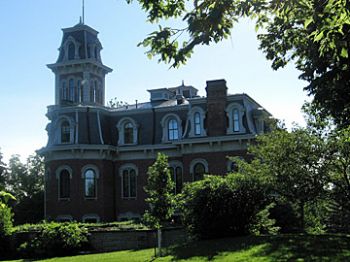 The walk then continued on to Salisbury House, where we toured the gardens. We could have gone inside for a tour, but there was an entrance fee and we don't carry money with us when we walk. The Salisbury House is an English Tudor style mansion built in the 1920s.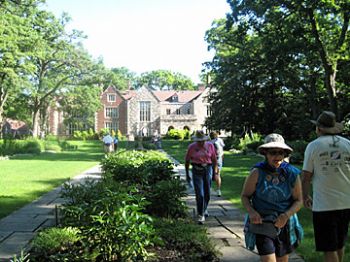 This was basically a residential walk. We did pass a couple of nice churches. We were glad to get back to the Convention Center and get our books stamped.