Saturday, July 10, 2010
Walk started at the Copeland Soldier Support Center.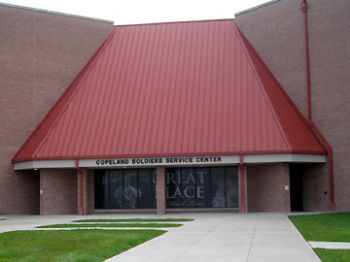 It was nice and overcast when we started, so we didn't wear hats. Big Mistake! Sun came out half way thru the walk, got really hot, really quick.

My favorite part of the walk is the fitness trail which goes by the Headquarter Parade Grounds and then has a series of switchback and you pass this statue.



Our walking club won't be renewing this Year Round Event (YRE) due to lack of participation. We were walkers No. 13, 14 and 15 to register. This YRE is in the red.