Thursday, October 09, 2014
Plains is the county seat of Yokum county. We passed through there this morning and did a 10K. They have a nice park with a paved walking path.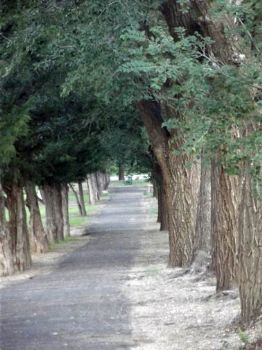 We went on out to the Cemetery and circled it. It had neat metal art to mark the cemetery roads.




We passed both the current and the old courthouse. I liked the old one which is now a museum.