Friday, July 06, 2012
July 2012 Goals
* Complete 325 miles (walking/running/cycling) ...completed 52.53
* Complete 4000 CORE reps ...completed 410
* Lift/Push/Pull 600,000lbs ...completed 81,500
* Lose 17.2lbs ...lost 1.8
Starting Weight: 269.8lbs...July 6th 268.0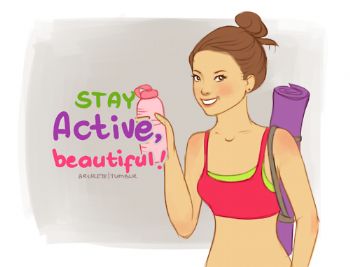 Other Goals:
* Yearly goal of 1500 miles...completed 830.98
* Yearly goal of dropping 100lbs...lost 51.00lbs
* Overall goal of dropping 169lbs...REACHED 30.18%

July 5th:
Biked 5.06 miles in 18 minutes burning 319 calories
Walk/jog 3.14 miles in 62 minutes burning 556 calories
Lift/Push/Pull 27,400lbs

part of the 3.41 miles was mt 5k Your Way Walk/Jog Program. I did 27 minutes total, with 3.5 minutes of walking and 1.5 minutes of jogging. I got up to a 4.8mph speed!

****************************************
*****************************

We all have friends or family members in our lives that we love and care about. They are the ones that know you better then you know yourself sometimes. They are always willing to lend a hand even at the cost of their own plans. They are always in the background making sure everything goes right. We all have these people in our lives...but sometimes they are taken out of our lives unexpectedly...

Last night i had a friend that was killed in a motorcycle accident. We still don't have all of the details. I even checked online for police reports but they haven't been updated as of yet. All that i do know is that the accident happened close to home.

Greg was the type of guy that would help just about anyone out. He would often rearrange his own plans to lend you a hand. He always had a smile on his face - so you always saw that he had that one missing tooth. But that was his look! He helped all the girls out when they needed to buy a new car or had problems with their current car.

It's such a shock to have seen him one day and know that he is gone the next. But we know where he is. He's a believer so he's with his Maker. We are so sad to have lost him, but are also jealous that he is in the most divine home worshipping Jesus with the angels.

On the 1st and 3rd Fridays my singles church group meets - he was a part of it. We've changed our study for tonight. We will be celebrating Greg's life. It will be such a hard, sad and joyous celebration all at the same time...

We need to remember to tell those we care about just how much we care about them. We need to thank them for their acts of service. One day it may just be too late to say anything...